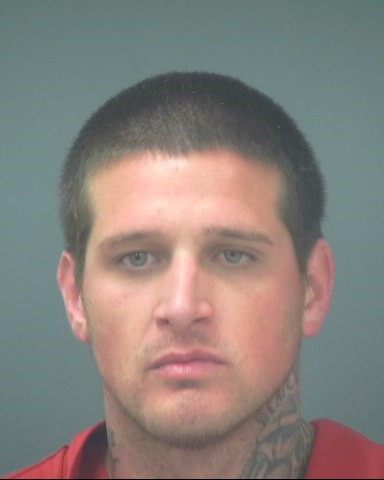 State Attorney Bill Eddins announced that on October 18, 2017 Christopher Delaine Bryant of Navarre was sentenced to 30 years in state prison as a Prison Releasee Reoffender and Habitual Felony Offender by Circuit Judge David Rimmer.
Bryant was convicted by a Santa Rosa County Jury on June 23, 2017 of Aggravated Battery Upon a Law Enforcement Officer (2 counts), Aggravated Assault on a Law Enforcement Officer, Fleeing or Attempted to Elude a Law Enforcement Officer in an Agency Vehicle with Siren and Lights Activated at High Speed, Possession of a Weapon during the Commission of a Felony, Possession of Methamphetamine, Driving While License Suspended or Revoked, and Possession of Drug Paraphernalia.
On June 28, 2016, Bryant was fleeing officers because he was wanted on a felony warrant. The 29 year old Bryant fled from deputies in Navarre, speeding through residential areas at more than 90 miles per hour. As the officers pursued Bryant, they were met by a K9 deputy approaching from the opposite direction, Bryant made an abrupt turn at the K9 deputy's patrol car, forcing the K9 deputy to back up to avoid being hit. Shortly thereafter, Bryant slammed on his brakes without cause, causing a collision with another deputy who was in pursuit. Next, he drove at the K9 deputy and crashed onto that officer's patrol car. Bryant continued to flee but was apprehended by an officer once his car got stuck in sand. Bryant was armed with a knife and had methamphetamine in his pocket during his arrest.
The investigation and arrest were conducted by the Santa Rosa Sheriff's Office. Assistant State Attorney Angela Liles prosecuted the case. For further information, please contact Ms. Liles at (850) 981-5504.