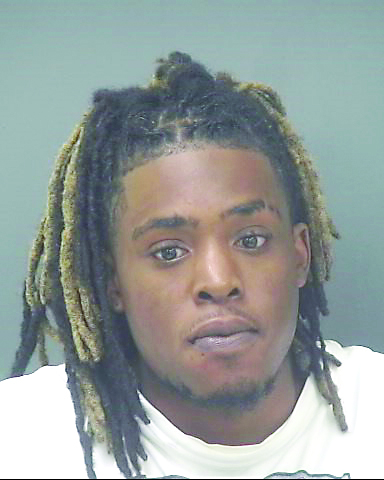 Christopher Michael Gale, 26, of the 2100 block of Janet Street in Navarre was arrested July 3 on a second-degree felony charge of Aggravated Battery Using a Deadly Weapon after Santa Rosa County Sheriff's deputies were dispatched in reference to a battery which allegedly took place in the 3100 block of Wells Beach Road.
Upon arrival, the SRSO officer said Gale reported he was staying with friends for a few days and around 7 p.m. one of them had punched him in the mouth, busting his lower lip, according to the SRSO arrest report. Gale said he fell to the ground at that point and said he didn't want to fight, but wanted to grab his belongings and leave. The officer observed a cut, swelling and blood on Gale's lips.
The officer then went to speak with the friend, who stated he had been playing chess with Gale, whom he said began acting "weird." The friend said Gale was asked to leave the home by another person and became "irate." The friend said he intervened, telling Gale to stop being disrespectful. The victim said at that point Gale "grabbed a knife from the counter," cutting him on the top of his left hand between his ring and end fingers.
The officer observed a "new" cut on the victim's hand which was described a "consistent with a knife slice that is likely to leave scarring or permanent disfigurement."
The cop also separately spoke to a third party about the incident prior to making the arrest on the battery charge. Gale was transported to Santa Rosa County Jail and issued a $5,000 bond.