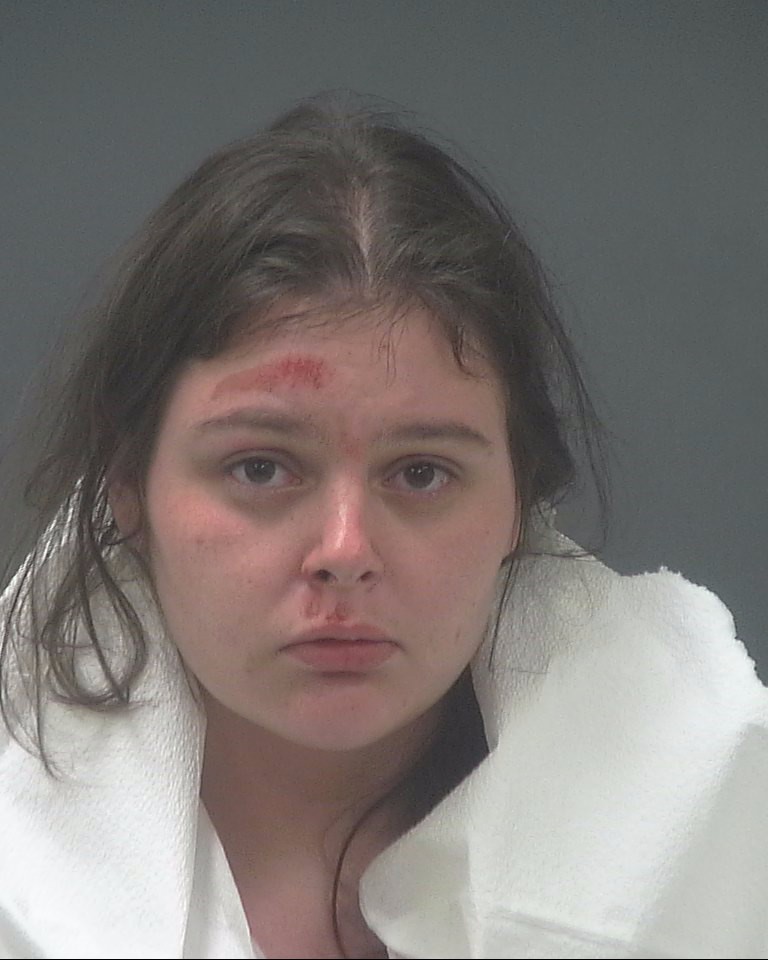 A Pensacola woman was arrested last Saturday by Gulf Breeze Police officers after she dropped a baby "several times" while she was intoxicated and assaulted two Gulf Breeze Proper residents.
The suspect, Tabatha Williams, 26, was eventually apprehended and charged with Disorderly Intoxication, Child Abuse, two counts of Battery, two counts of Battery on a Law Enforcement Officer and Resisting an Officer with Violence. She was later transported to Santa Rosa County Jail and was given a $32,500 bond.
According to the Gulf Breeze Police report, GBPD officers were dispatched to a suspicious person complaint at around 8 p.m. that day on Camelia Street. Dispatch advised the responding officers that the woman, later identified as Williams, "appeared to be extremely intoxicated" and was carrying a "baby" in her arms. The report does not indicate the age of the baby.
The caller later advised dispatch that they saw the woman drop the baby in the street numerous times as she was stumbling around. GBPD also noted in a separate press release that Williams was slinging the baby around while in the street.
When a backup GBPD officer arrived on scene, a separate police officer and another individual had pulled Williams to the ground to apprehend her. While holding the suspect down, she allegedly started kicking and hitting the officer in the head.
Neighbors on Camelia Street told law enforcement officers that Williams had been at a party earlier that night with the child. They said that the suspect had consumed an "unknown amount" of alcohol while at the party and later left with her child. The witnesses said that as Williams was walking down the street, she dropped her child on "numerous occasions". According to the report, despite being dropped, the child was not injured.
While walking down the street prior to officers arriving, Williams allegedly assaulted two Camelia Street residents. She allegedly struck one male neighbor and pushed a female, according to the report. Both of the victims claimed that Williams was screaming profanities and yelling as she was stumbling in the street with the child in her arms, the report read.
As officers tried to place Williams in the back of a patrol vehicle, Williams attempted to bite an officer's left leg. She also kicked another arresting officers numerous times as she was being placed in the back seat of the patrol car.
The officer responsible for transporting Williams to the Santa Rosa County Jail had to drive to the jail with his emergency lights on due to the fact that Williams was kicking the patrol vehicle's windows. She also kicked the partition and the roof of the vehicle, according to the report.
According to the Santa Rosa County Jail View website, this is Williams' first arrest in Santa Rosa County. Williams has been arrested once before in Escambia County for DUI, Marijuana Possession and Hit-and-Run.