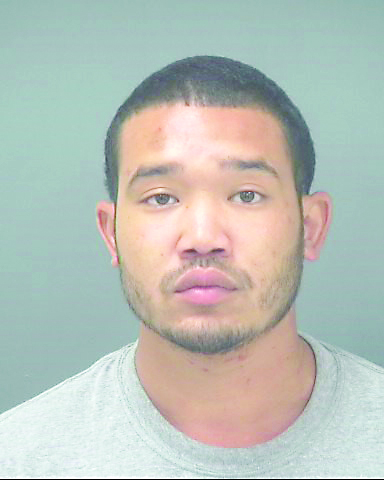 A Navarre man was arrested for Battery last Sunday after his ex-girlfriend alleged he attacked her after she found him in bed with a woman.
The suspect, Patrick Gentry, 24, was arrested following the alleged incident and booked into Santa Rosa County Jail on $500 bond, which he later posted.
According to the Santa Rosa County Sheriff's Office arrest report, the victim, later identified as the suspect's ex-girlfriend, called law enforcement alleging Gentry choked her after she found him having sex with a woman in his bed.
She stated that she went over to Gentry's home on Bay Watch Court in Navarre at around 5 p.m. last Sunday and entered the home using a key that was given to her, the report indicated.
She told law enforcement that she then went into Gentry's room and found him having sex with a woman, at which point she started screaming.
She alleged that at that point, both Gentry and his father attempted to escort her out of the front door of the home. She alleged that once she was outside of the residence, Gentry choked her and pushed her to the ground, the report indicated.
The officer noted in the report that there were red marks on the side of the victim's neck.
Gentry later told the arresting deputy that the victim attacked him, but that he didn't want to get the victim in trouble. The deputy did not observe any marks on Gentry, the report indicated.
Two people who were at the home when the victim entered it said they did not see Gentry do anything physical to the victim, the report stated.
The suspect's father told law enforcement that the victim allegedly started knocking things over inside of the home and making a scene in the front yard when she found her ex-boyfriend with a woman.
Gentry's father also alleged the victim threw her shoe at his Cadillac in the front yard when she left the residence. He declined to pursue charges against the victim for Criminal Mischief, according to the report.