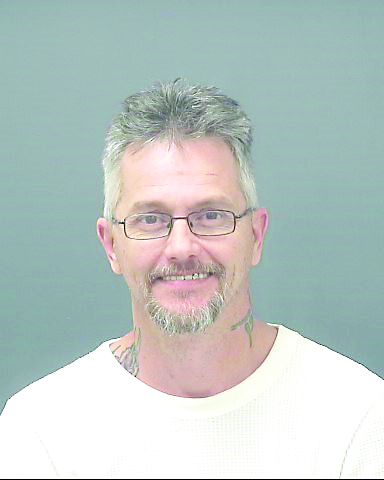 A 44-year-old Navarre man was booked into Santa Rosa County Jail after he allegedly choked his daughter and attacked his daughter's fiancé during a heated argument back on Feb. 19.
Following the alleged battery, the suspect, William Flack, left the scene of the crime, but was found and arrested last Thursday on two charges of misdemeanor Battery.
According to the arrest report, a Santa Rosa County Sheriff's deputy was dispatched to the 3000 block of Wells Beach Road back on February 19 in reference to a disturbance.
When the deputy arrived on scene, he was contacted by one of the victims, who happened to be Flack's daughter.
The victim told the deputy that she was living with her father and lived next door to her fiancé. At one point that morning, Flack called his daughter over to his house. According to the report, Flack started yelling at the victim as he stood on his porch as the victim stood out in the yard.
The victim stated she told her father "if you're not going to talk to me like an adult, I am going to leave," the report indicated. That's when the victim alleged Flack walked down the steps to the house and got in the victim's face.
The victim told the deputy she attempted to resolve the situation by walking away, but when she did, she was put in a choke hold by her father, according to the report.
The victim stated Flack then shoved her to the ground and ran over to her fiancé's house and started punching her fiancé in the face, the report indicated.
The deputy was able to make contact with Flack on his cell phone and he denied any physical altercation. He told the deputy his daughter fell to the ground when he accidentally stepped on her foot, according to the report.