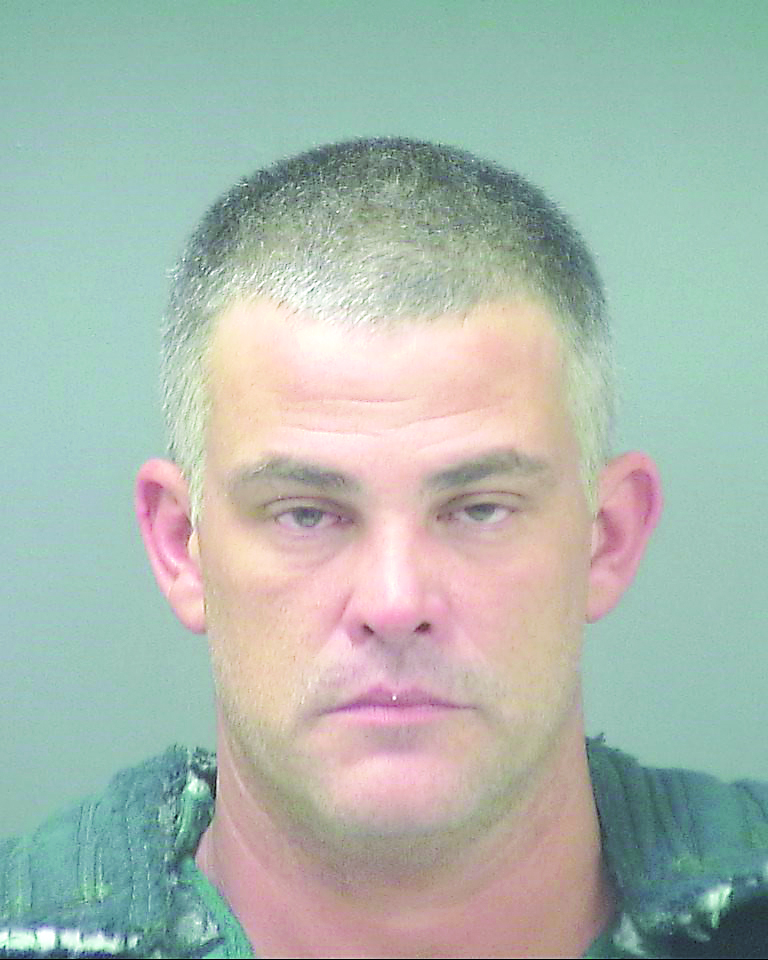 A Gulf Breeze woman said she came face to face with a gun after she claimed a drunken argument with her live-in boyfriend escalated quickly.
The man she claims brandished that handgun was Michael Traynom, 41, who was arrested by Santa Rosa County Sheriff's deputies following the allegations and charged with Aggravated Assault With a Deadly Weapon.
Santa Rosa deputies were called out to a home on Ashford Drive in Gulf Breeze at around 4 a.m. Monday morning after 9-1-1 dispatch received a call from the residence and could hear a woman saying "get off me" in the background.
When deputies arrived, they located that woman, later identified as the victim, outside of the home. She told deputies that she and her boyfriend had been drinking and were having a "stupid drunken argument" and denied any physical altercation.
She told deputies that she locked herself inside of one of the bedrooms in the home and then called 9-1-1. That's when she claimed Traynom, who she said she had been dating for 4 years, busted in the room with a handgun and pointed it at her, according to the arrest report.
The report indicated that the victim didn't remember if Traynom made any threats towards her while pointing the gun at her. She told the reporting deputy that the incident was a blur to her because her boyfriend had never done anything like that to her in the past.
The victim claimed she was fearful of her boyfriend when he was pointing the gun at her because "she didn't know what he was going to do", the report stated.
Traynom eventually left the bedroom and the residence, and that's when the victim claimed she came out of the room and met with law enforcement.
During their search of the home, they located the gun's holster in the victim's daughter's room, but were unable to find the gun.
Santa Rosa County SWAT was later called out to a residence that Traynom had fled to and he was taken into custody without incident.
When deputies questioned Traynom about the whereabouts of the gun, he claimed he wasn't sure where it was and claimed the incident was "a haze", the report stated.
A Santa Rosa County deputy eventually returned to the home and located the Glock 30 .45 mm handgun in the victim's daughter's room. The gun was found in the closet of the room on one of the shelves.
There was no magazine found inside of the gun, but a deputy later located the magazine inside of a dresser drawer in the same room, which the report indicated appeared to have been done deliberately.
Traynom was later released from Santa Rosa County Jail after posting $5,000 bond.