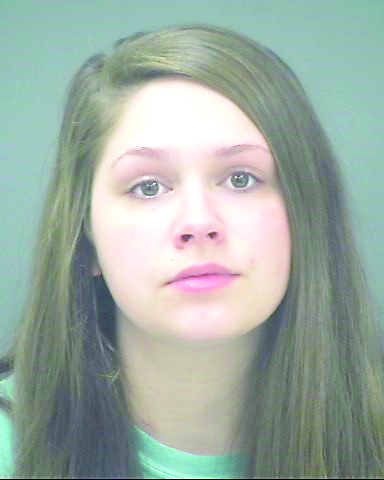 A Navarre mother who begged the father of her child to come pick their child up at her house because "she couldn't take it anymore", later attacking the father of the child as he was holding him/her, was put behind bars Tuesday.
The woman, Lynsey Taylor, 21, of the 9200 block of Ridge Drive was charged with Battery and Neglecting a Child following the incident.
According to the Santa Rosa County Sheriff's Office arrest report, deputies were dispatched to the home in Navarre in reference to a disturbance at 2:08 p.m. that day.
Upon arrival, the deputy spoke to the victim, who was the father of Taylor's child.
The man told deputies that Taylor begged him to come pick up their daughter at her house via text message. The two generally met at a local grocery store parking lot to take the child to their homes.
The victim told deputies that their conversation via text message was very vague so he showed up at her residence to get the child.
According to the report, when the man entered the home, he noticed marijuana on the kitchen counter inside Taylor's home and attempted to take a photo or the marijuana on his phone to show law enforcement.
At the time, the victim was holding his child and Taylor began attacking him, the report stated, with the child still in his arms to keep him from taking the photo.
Deputies noticed scratches underneath the victim's eyes when they arrived.
When deputies questioned Taylor, she told them that the father of her child showed up at her home unknowingly to pick the child up. She stated she didn't know why he was there and she allegedly did not invite the victim inside the residence.
Deputies later confirmed the woman was lying when they went through the text messages exchanged between the couple prior to the victim going to Taylor's home.
According to the report, the suspect begged the victim to come take the child from her in the text messages and stated "she was tired and couldn't take it anymore" (referring to taking care of the child).
She stated that the child's father attacked her, but deputies did not observe any marks on the woman, the report stated.
Taylor was later arrested for the incident and charged with First Degree Misdemeanor Battery and Neglecting a Child Without Great Harm (Third Degree Felony).
She remains behind bars at Santa Rosa County Jail without bond.