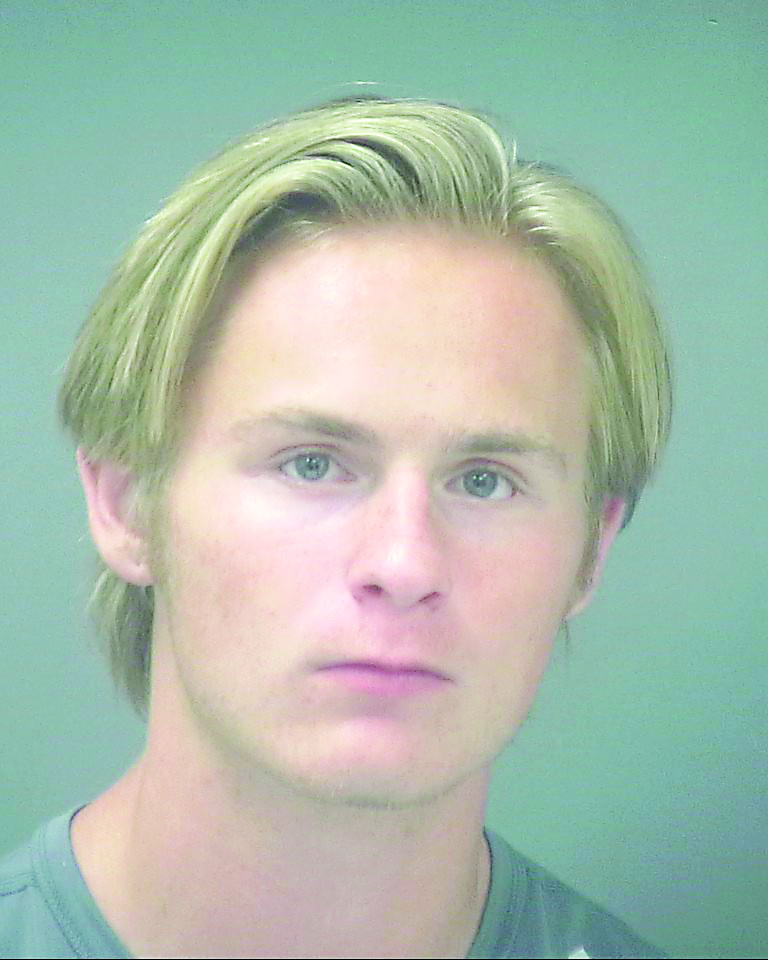 A Navarre teen who had allegedly been kicked out of his parent's house stole a friend's vehicle and later crashed it in Navarre.
That teen, Christian Dombroski, 18, was later hit with a charge of Grand Theft of a Vehicle and was booked into Santa Rosa County Jail last Friday for the incident.
According to the Santa Rosa County Sheriff's Office arrest report, a SRCSO deputy responded to a stolen vehicle complaint last Tuesday evening on Biscayne Boulevard in Navarre.
When the deputy arrived on scene, he spoke with the victim who stated she last saw her Toyota vehicle in her driveway that morning at around 7 a.m. and when she arrived home in the afternoon that same day, the vehicle was missing.
She told the deputy that she asked her daughters and son if they had seen the keys and stated that she last saw the keys on one of her daughter's dressers. One of the victim's daughters stated that they suspected that one of her sister's friends, Dombroski, must have taken it, the report stated.
The daughter that knew Dombroski told law enforcement that the suspect was staying at their home temporarily because his parents had "kicked him out", the report read. Dombroski had allegedly been staying in the home over the course of two weeks.
The deputy later left the residence and made contact with Dombroski's mother who stated that her husband dropped Dombroski off at the victim's residence that morning.
The deputy later learned that Dombroski had been involved in an accident earlier that afternoon in the vehicle somewhere in Navarre. The deputy later made contact with the Florida Highway Patrolman who worked the crash and the FHP officer stated Dombroski had already been arrested. The SRCSO deputy later made contact with Dombroski about the incident.
According to the Santa Rosa County Jail View website, Dombroski was released from Santa Rosa County Jail last Saturday after posting bond.