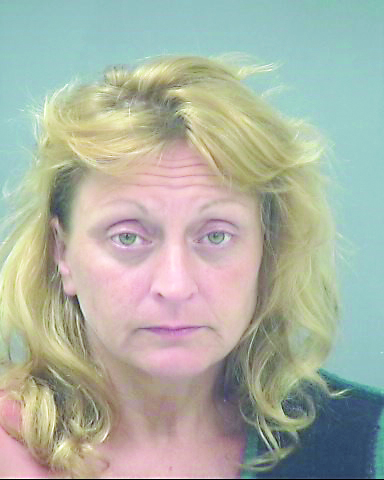 A Navarre woman was arrested for Battery on her child last Sunday after her son allegedly attempted to keep her from driving drunk.
According to the Santa Rosa County Sheriff's Office arrest report, the suspect, 45-year-old Heidi Edgette-Lee, was arrested at 8:22 p.m. that day and booked into Santa Rosa County Jail after a SRSO deputy was called to a motor home in Navarre in reference to a disturbance.
When the deputy arrived, they spoke with the suspect's son who told the deputy that his mother had been drinking and appeared to be intoxicated, so he took the keys to her vehicle and hid them so she could not drive drunk. He told the deputy his mother "frequently" drives drunk and that he was trying to keep her from doing so again, the report stated.
The victim stated he refused to tell his mother where the keys were after he hid them and went into the bedroom of a recreational vehicle they live in with his live-in girlfriend and locked the door.
When he locked the bedroom door, the victim alleged that's when Edgette-Lee broke down the door and grabbed him and "held him against his will", so he pushed her off of him and left the residence with his girlfriend.
The victim and his girlfriend both had the same accounts of what happened, according to the report.
The deputy later spoke with the suspect, who alleged her son knocked a glass of wine out of her hand earlier that night. According to the arrest report, Edgette-Lee told the deputy that after her son knocked the glass out of her hand, he allegedly grabbed her by the wrist and threw her on the couch and then went into the bedroom of the motor home and threatened to call law enforcement on her.
When the responding deputy put Edgette-Lee in handcuffs, she started yelling and spoke over him as he tried to read the suspect her Miranda Rights.
The deputy noted in the report that the suspect appeared to be highly intoxicated as she "had blood shot watery eyes and slurred her words". The suspect later admitted to the deputy that she had consumed "multiple" glasses of wine.
The suspect was later released from Santa Rosa County Jail after posting bond.