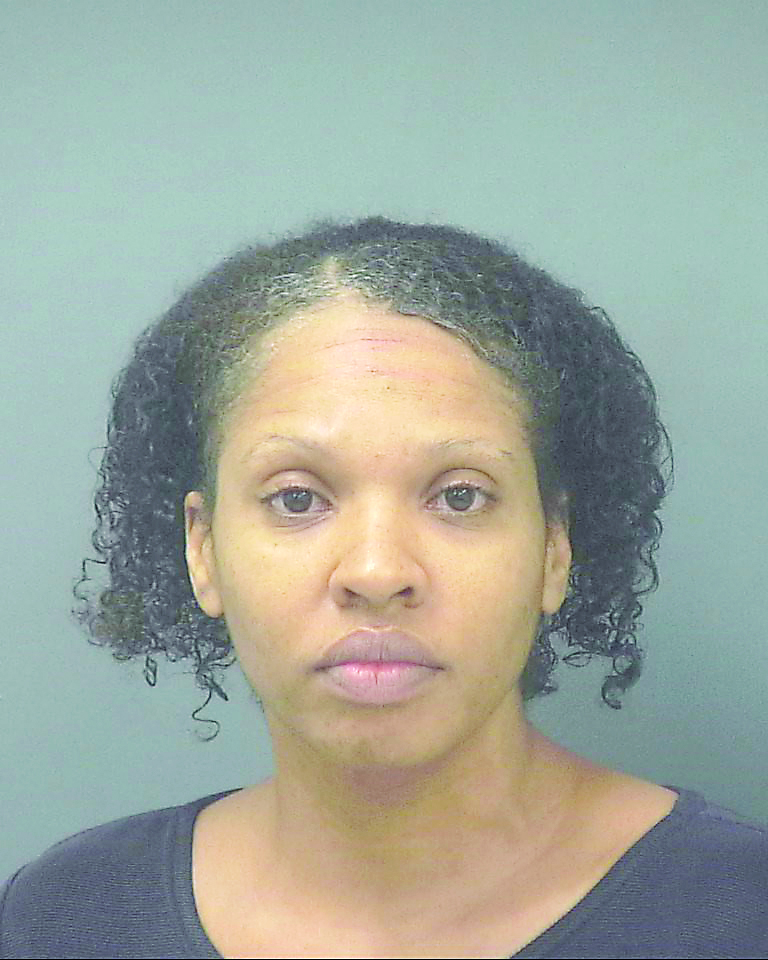 A Navarre woman was slapped with an Aggravated Battery charge over the holidays after she allegedly stabbed her mother numerous times with a butter knife over a bowl of collard greens.
Following the investigation, Santa Rosa County Sheriff's deputies arrested the suspect, 41-year-old Kendra Cohens of Nina Street, and transported her to Santa Rosa County Jail.
According to the Santa Rosa County Sheriff's Office arrest report, deputies were dispatched to a home on Nina Street in Navarre on December 27 at around 12:45 p.m. in regards to a cutting/stabbing. When deputies arrived on scene, they spotted the 58-year-old victim lying on the kitchen floor in a pool of her own blood.
The victim was later transported to an area hospital where she received treatment for her stab wounds and was interviewed by deputies. The victim told deputies that she went into the kitchen that afternoon and noticed that her daughter was eating collard greens. The victim stated she told her daughter that those were her collard greens, and that's when Cohens allegedly snapped.
According to the report, the suspect allegedly got in the victim's face and then pushed her to the ground. That's when the victim said Cohen grabbed a nearby butter knife and began stabbing her with it.
Deputies noticed a large gash on the victim's left hand, several cuts on the side of her forehead and numerous cuts along her right and left arm. It was noted in the report that the cut to the victim's left hand was so deep, deputies could see the muscle inside of her hand.
Cohens was arrested later that day and put behind bars at Santa Rosa County Jail where she was given a $15,000 bond. Cohens currently has a hold placed on her by GPS, according to the Santa Rosa County Jail View website.
The Jail View website showed that Cohens has no prior arrests in Santa Rosa County.