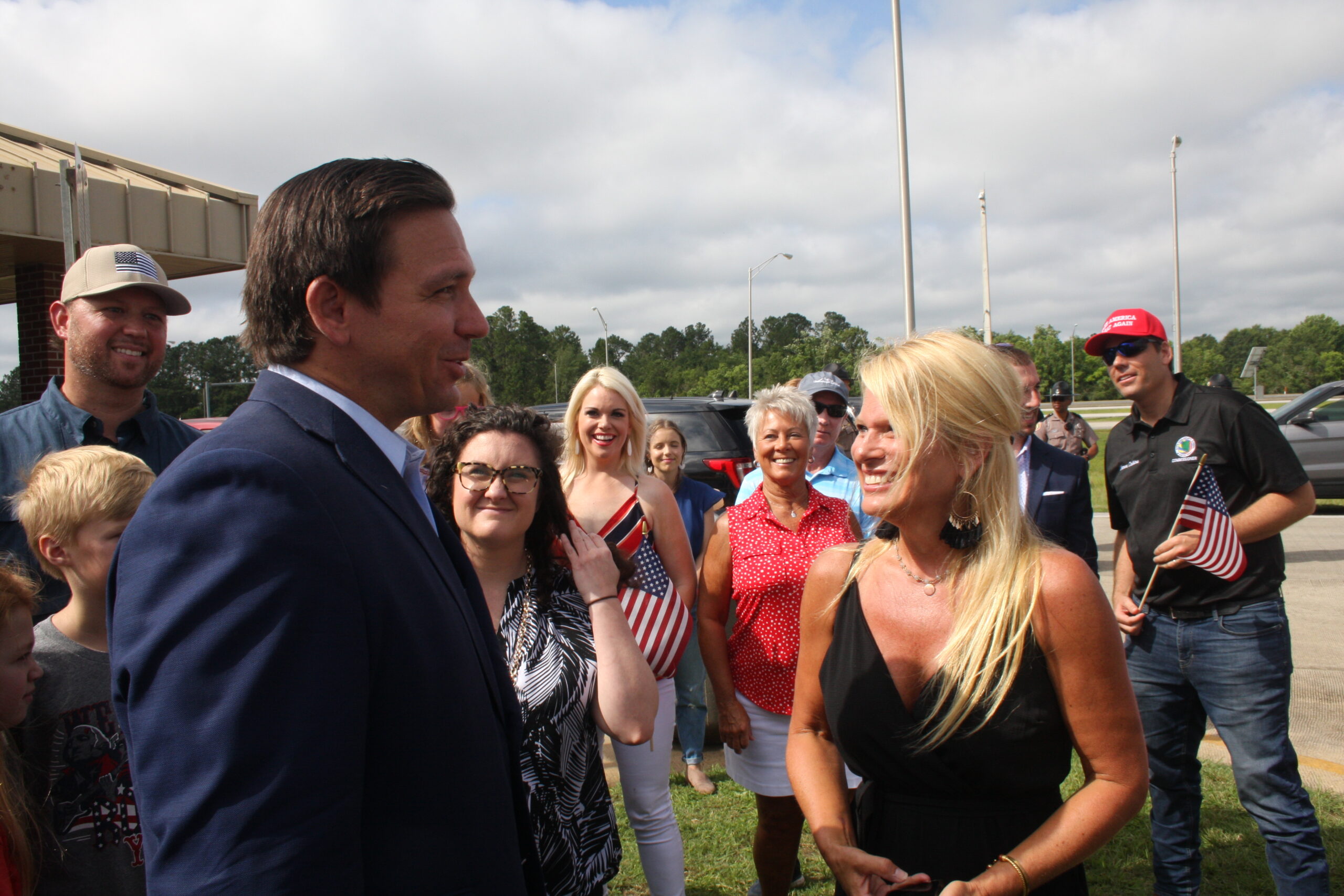 DeSantis took time to speak with local teachers, cops and volunteers from the Republican Party during a June 25 press conference in Pensacola. South Santa Rosa News file photo.
Florida Governor DeSantis spoke by phone with approximately 500 Republican volunteers and supporters working to register voters in Florida. On the call, Governor DeSantis thanked the volunteers for their hard work resulting in Republicans (5,118,357 active registered voters) surpassing Democrats (5,114,039 voters) in active registered voters for the first time in state history.
Republicans have outperformed Democrats in new voter registration for 18 of the past 19 months and have now overcome what was once a 264,000 registered-voters advantage for Democrats when Governor DeSantis was elected in 2018.
"Florida voters are choosing the Republican Party over the Democratic Party because we value freedom and liberty and reject Democrat-led government control. This milestone moment reflects years of hard work, combined with the success of our common-sense conservative policies," said Governor Ron DeSantis. "In Florida, we've prioritized the protection of individual liberties and the rights of parents, students, and workers all while promoting prosperity. It is clear those priorities are desirable to a growing majority of voters, particularly as Democrats continue advancing oppressive lockdowns and mandates, high taxes, and woke ideologies. While this milestone is a meaningful achievement, our work is not finished. We will continue our efforts to register more Republicans in the months to come and continue our work fighting to keep Florida free."