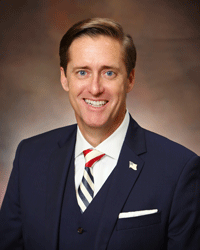 Santa Rosa County Commission Chairman Rob Williamson minutes ago announced that Governor Rick Scott and his cabinet today approved restrooms for Navarre Beach Fishing Pier.
Williamson described it as "Something that is going to be a great improvement" for the pier, which he said is the longest pier in the Gulf of Mexico.
According to Williamson, the restrooms will be similar to those at the pier in Panama City.
Williamson said more details about the restrooms will be available in the near future.