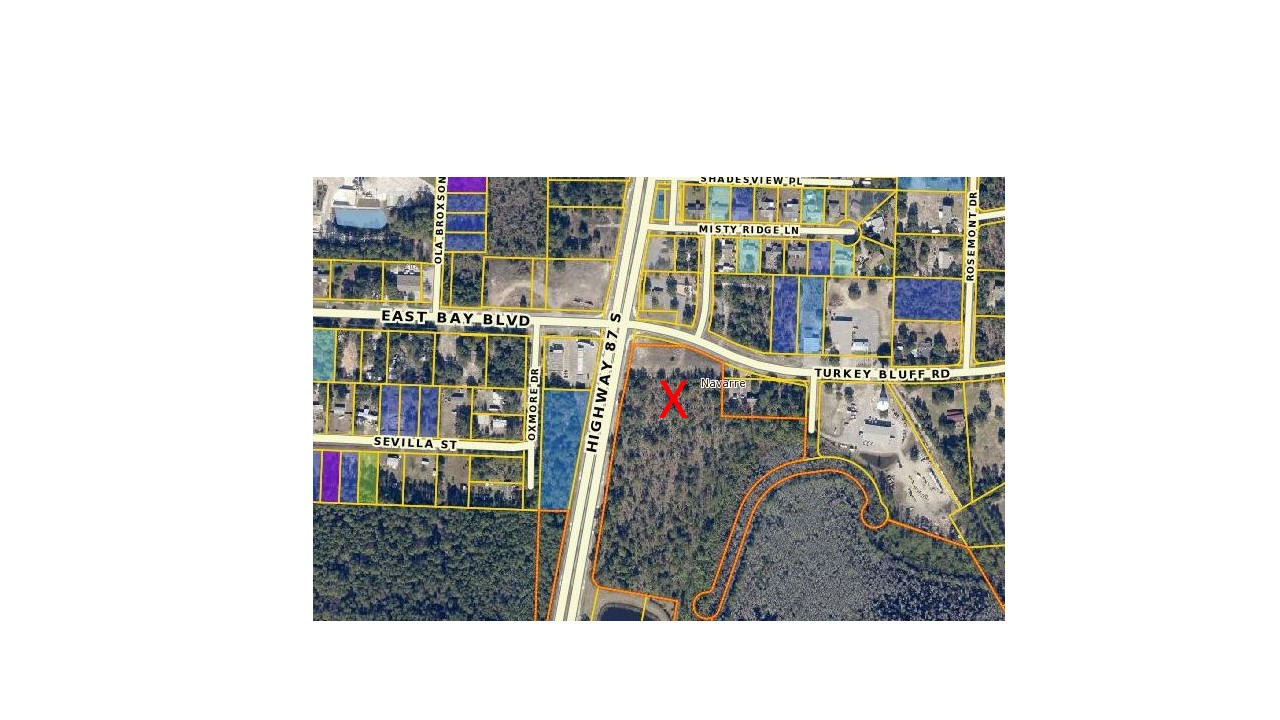 A roughly 8,320-square-foot commercial retail store is planned for the southeast corner of the intersection of Hwy. 87 S at Turkey Bluff Road/East Bay Boulevard.
The Santa Rosa County Zoning Board on Thursday will discuss a variance request from Southeastern Retail Development which would allow metal siding on three sides of the proposed new commercial construction building.
Project manager Travis Meyer in a letter to Santa Rosa County stated the storefront facing Hwy. 87 S would not have metal siding.
A variance would be required to utilize metal siding because the parcel is local in the Heart of Navarre Overlay District in which metal and vinyl buildings and siding are prohibited.
Navarre businessman Bobby Killingsworth's father-in-law owns the land where the retail store is planned.
According to Killingsworth, the sale of the property has not been finalized. Killingsworth said he believes the store could possibly be a discount retail store like Dollar General or Family Dollar.