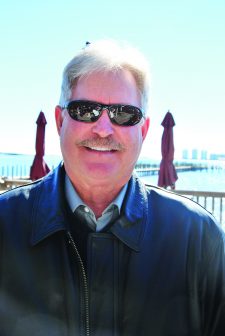 It seems like just yesterday Wendell Hall was walking through the doors at the Santa Rosa County Sheriff's Office and was making himself comfortable in his new office, which came complete with a new title: sheriff.
Hall has served as the Santa Rosa County Sheriff since 2001 and on Dec. 15 he will formally hang up his hat and sail off into retirement.
The sheriff's office is hosting a retirement ceremony for Hall at the Santa Rosa County Auditorium on that Thursday starting at 6 p.m.
Following his departure, newly elected Sheriff Bob Johnson will fill Hall's seat at the SRSO.
Hall began serving the residents of Santa Rosa County in 2001 when he was elected as the county sheriff. Hall has been in that seat ever since serving a total of 4 terms— Santa Rosa County's longest standing sheriff.
Hall's background in law enforcement spans over 33 years where he has served in corrections as well as law enforcement.