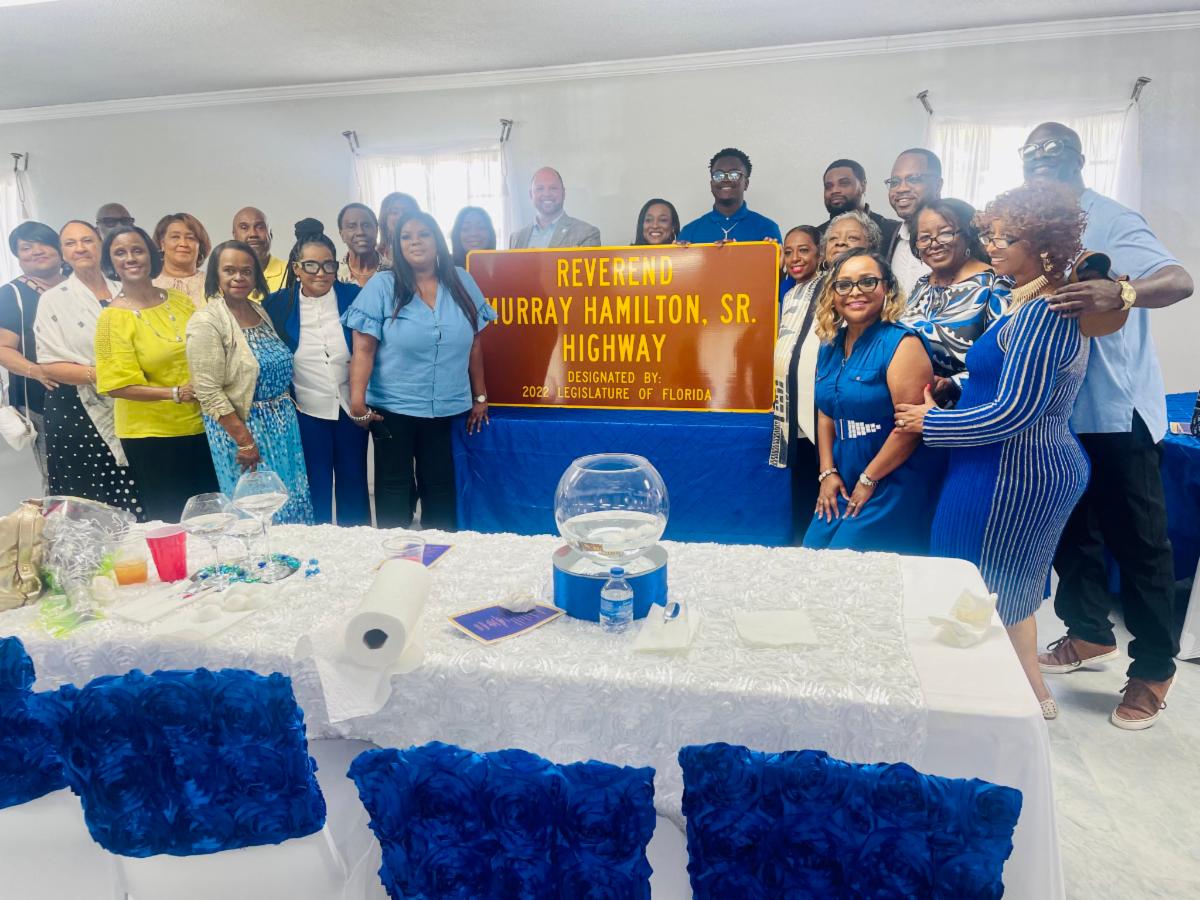 Local leader Rev. Murray Hamilton Sr. was recognized posthumously with a road designation in his name during the annual scholarship luncheon held in his honor on March 25. Former House District 3 State Representative Jayer Williamson unveiled the sign during the event, which will be installed marking the portion of U.S. Hwy. 90 between Canal and Stewart Streets in Santa Rosa County.
"It was an honor to carry the road designation bill during my last legislative session in office to honor Mr. Murray. I was blessed to call him a mentor and friend for many years. He is missed dearly, and I hope this is a meaningful way to honor his legacy in our community," said Williamson.
Held at the local offices of Citizens Moving Forward, the second annual luncheon also recognized the students who were awarded scholarships in Hamilton's name. Superintendent of Schools Karen Barber and School Board Member Elizabeth Hewey were among the approximately 100 attendees, including Hamilton's widow, his children, grandchildren, siblings and many other family and friends.
"My father always said we can get a lot done when no one cares who gets the credit. He poured his heart and soul into this community and wanted his work to speak for him. Having a designated road sign in the heart of where he lived, worked and played speaks of his life's work loud and clear. His name will live on and make our family proud for generations to come," said Hamilton's daughter Tiphanie Sapp.
Citizens Moving Forward also provides tutoring for local students and technology classes for local citizens of all ages, which was one of Hamilton's goals for the organization he founded in 2016.