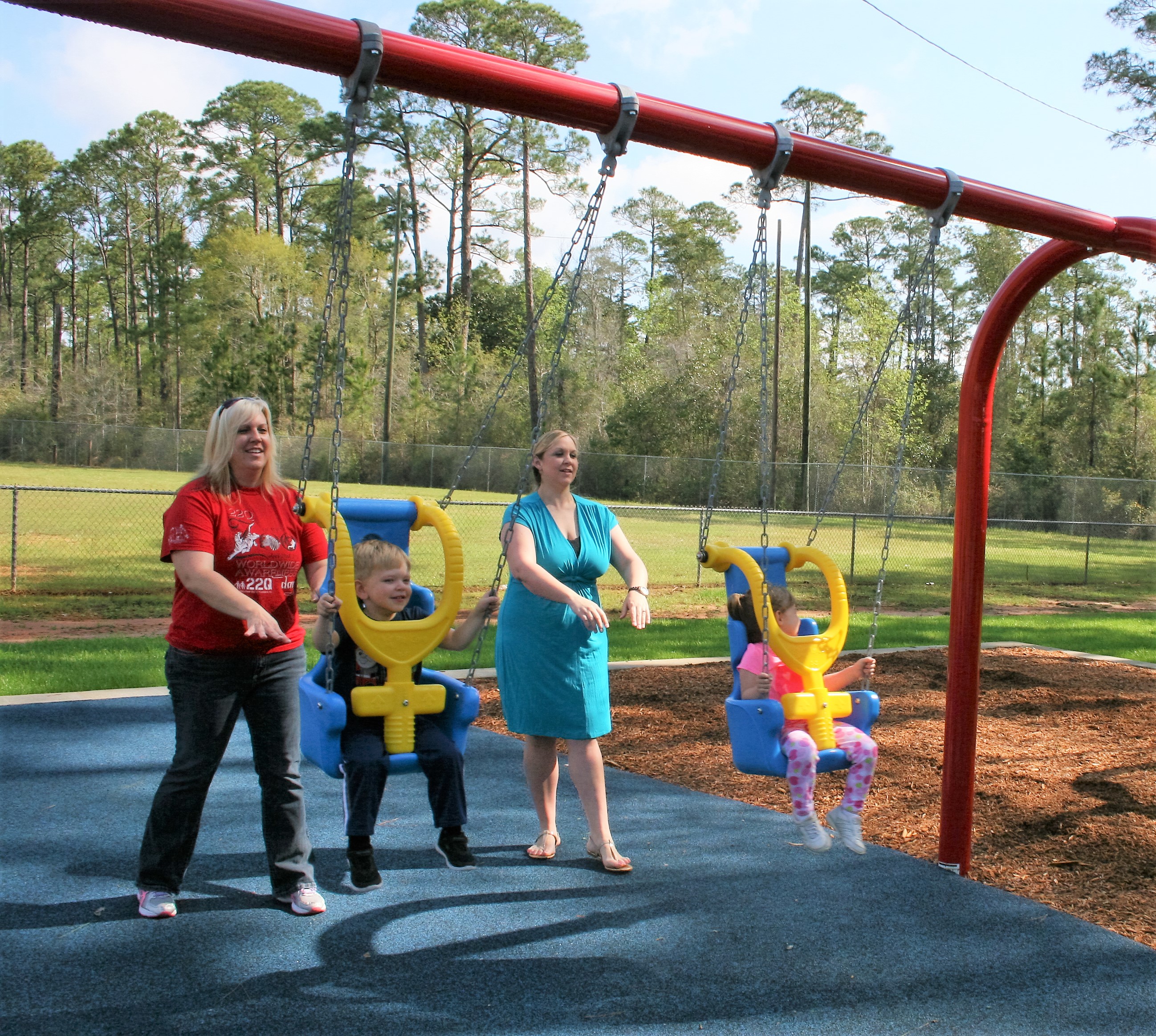 Donna Sue Harvell's dream of having a community playground in Holley has come to fruition, and a ribbon cutting ceremony is scheduled to take place at 10 a.m. on Saturday, April 30 at Holley Ball Park.
"It's even more than I had hoped for," Harvell said. "When I first came out there there wasn't even a place to sit down. Nor any bleachers for families who came to watch ballgames."
Since that time Harvell and others, including Holley resident Ashley Strabala, lobbied the county, specifically District 4 Commissioner Rob Williamson, to address the need for more equipment at the park on Bob Tolbert Road.
"The beautiful new park is packed everyday and evening with happy children playing," Harvell said, praising Williamson and county staff, including Parks Director Tammy Simmons.
Covered picnic tables, bleachers, fencing and ADA-compliant playground equipment for younger kids have been installed in the first phase of development. And Phase II will include playground equipment for older children.
A group of local moms of children facing various developmental challenges called the "Supermoms" have gravitated toward the new facility.
Shelby Filek said some other parks don't have protective fencing. "It's off the road. It's not near the water," she said, comparing it to Navarre Park, which has swings near the shoreline and doesn't have protective fencing along U.S. 98, posing a hazard for kids with certain conditions which can spur running.
Fellow Supermom Angela Helvey said she enjoys the protection from the sun afforded by a natural buffer of trees and the addition of the pavillion. "You do need shade," she said.
Both moms expressed gratitude for the ADA-compliant upgrades, and the smiles on their children's faces and squeals of joy left no doubt the kids are happy with the new playground.
\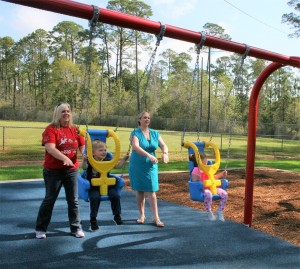 Photo by Romi White
Angela Helvey pushes her son, Logan, 2, in the new swings while she talks with fellow Supermom Shelby Filek, who was enjoying the park with her daughter, Kensingten, 2.