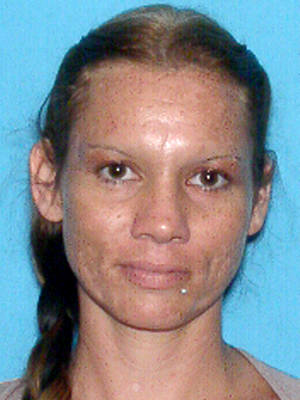 The woman who surrendered to law enforcement yesterday after being on the run with a man who allegedly murdered 5 people across two states has been booked into Santa Rosa County Jail.
Mary Rice was extradited from Troup County Jail in Georgia to Santa Rosa County Jail after State Attorney Bill Eddins convinced the District Attorney's Office in Troup County to extradite her to Florida into where she faces a First Degree Murder charge and an additional charge of being an accessory to a crime after the fact in this county.
Rice tagged along with Billy Boyette during a week-long killing spree, which took the life of three Florida residents, including two Milton residents, and also an Alabama resident. One of the victims, who lived in in Escambia County, was pregnant, accounting for the additional victim.
She currently only faces two charges out of Santa Rosa County, but more could be forthcoming from not only this county, but Escambia as well.
Law enforcement officials apprehended Rice, after she surrendered at a Georgia motel Tuesday afternoon. Her accomplice, Boyette, committed suicide inside of the motel room.
According to Santa Rosa County Jail View records, she was booked into Santa Rosa County Jail at 5:12 p.m. and charged with Public Order Crimes. The 37-year-old has a last known address at the 7900 block of Kamie Court in Milton.