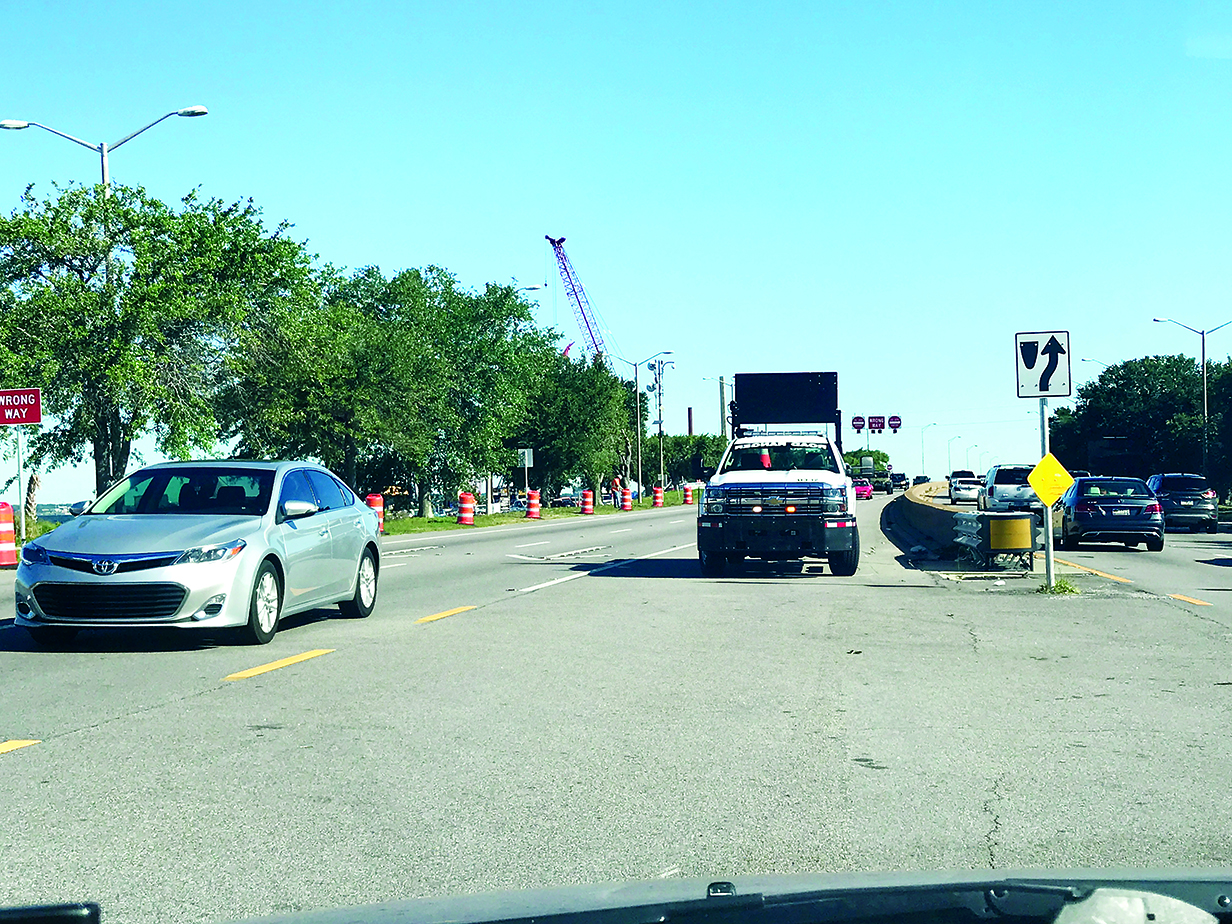 Road Ranger Service Patrols started monitoring the Pensacola Bay Bridge on Monday as construction of the new Pensacola Bay Bridge continues.
The service trucks will be on hand from now until the bridge replacement project is complete.
Service patrol vehicles will be stationed at each end of the bridge between 5 a.m. and 8 p.m., Monday through Friday, and between 7 a.m. and 10 p.m. on weekends and major holidays.
At other times, at least one unit will be on-call and available to respond within 30 minutes.
This free service, provided by the Florida Department of Transportation, is intended to deliver rapid response to clear travel lanes following vehicle incidents, assist drivers in the event of mechanical breakdowns, and keep the bridge free of debris.
The City of Gulf Breeze brought up concern regarding traffic woes with the multi-million dollar construction project and worked with FDOT to secure the service for the entire timeline of the replacement bridge project.
Road Ranger assistance on the Pensacola Bay Bridge will be available by dialing the Florida Highway Patrol at *FHP (*347).