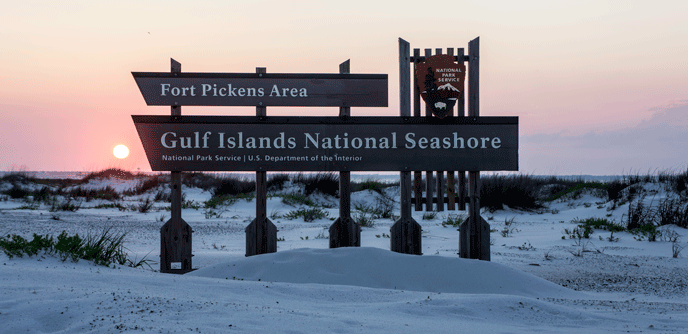 The National Park Service on Tuesday announced that Highway 399, known as J. Earle Bowden Way and the sole connector road between Navarre and Pensacola Beaches, will remain closed until early 2019 due to necessary repairs following damage sustained during Hurricane Michael.
"Structural engineering assessments of Highway 399 through the Santa Rosa Area and the Fort Pickens Road through the Fort Pickens Area have been completed following Hurricane Michael," stated the news release.
According to the Gulf Islands National Seashore website, Highway 399 is expected to remain closed through the middle of January, due to the damage and estimated repair timeline of up to three months.
The Fort Pickens Area, including the campground, will reopen at 9 a.m., Friday, October 19.
The Fort Pickens Campground will welcome overnight guests on a first-come, first served and reservation basis. Reservations can be made on www.recreation.gov.