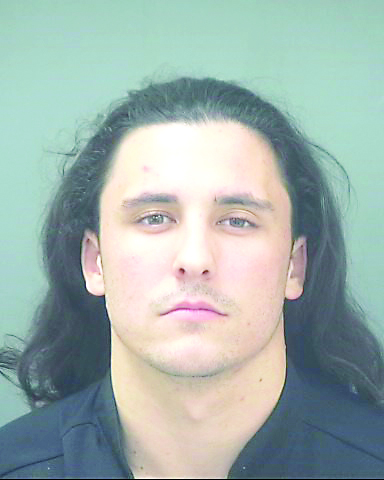 The man who law enforcement agencies say robbed the Centennial Bank in Navarre earlier this year has been released from Santa Rosa County Jail after posting bond.
According to the SRC Jail View website, 22-year-old Joel Beauchemin was released from the jail back on Oct. 1 after spending less than a week behind bars. The suspect posted his $30,000 bail.
According to his arrest report, after months of investigations, law enforcement was able to match Beauchemin's DNA with DNA found on gloves and clothing found near the scene of the robbery back on April 17.
The arrest report indicated the suspect was wearing the clothing when he walked into the bank and demanded money from the person at the front desk. The suspect was able to get away with $1,290 in cash before he fled the scene on foot.
The Florida Department of Law Enforcement later took a buccal swab from Beauchemin after a tip came in suggesting Beauchemin was the suspect in the robbery. The DNA matched up with DNA taken from the crime scene.