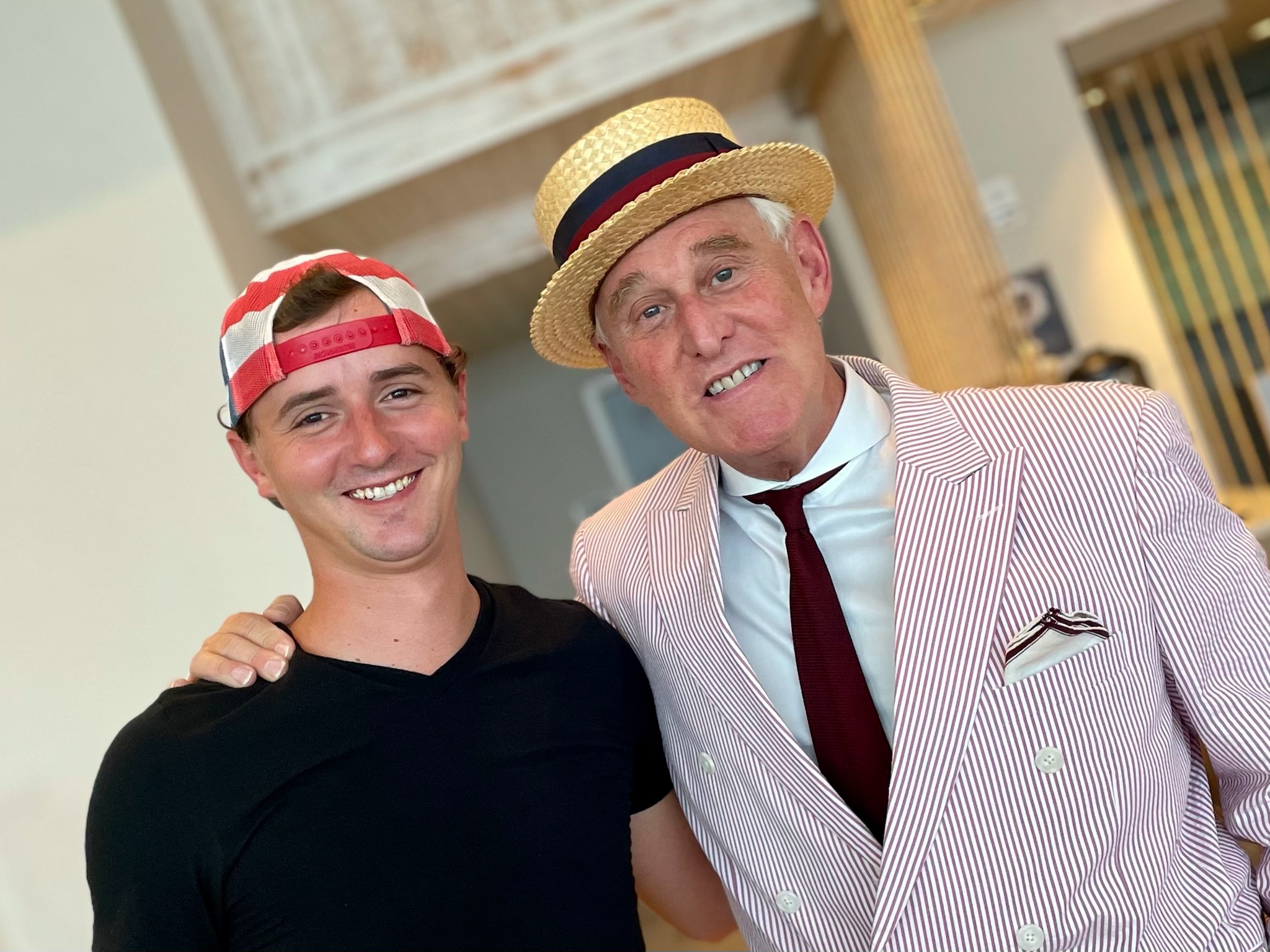 Roger Stone, a political consultant for multiple U.S. Presidents since the 1970s known for using guerilla tactics in political warfare, has singled out a local musician he intends to make the modern troubadour of the Republican Party.
Austin Forman last year shot to success with the viral political hit "Pallets Full of Ballots," which he co-wrote with Navarre realtor Bobby Wayne Walkup. Subsequently, he was invited to perform at the Make America Great Again March last December in Washington, D.C.
Subsequently, Forman caught the eye of Stone, who reached out to him via social media. Since then, they have formed a friendship.
Forman said at first it was hard to believe it was "the" Roger Stone reaching out to him.
He drove to Panama City last week to perform at an event with Stone. He and Walkup had dinner with Stone after the event. Forman said Stone told him he plans to make him a "superstar" whether he likes it or not.
"I am very impressed with Austin and am doing a few things to help promote his career," Stone told South Santa Rosa News on Tuesday.
Forman and Santa Rosa County District 3 Commissioner James Calkins are working to find a venue to host a local event with Stone this fall.
"Roger Stone sees talent here in Austin Forman. He sees a singer who can push the (Conservative) movement," said Calkins. "Santa Rosa County is one of the most conservative counties in the state."