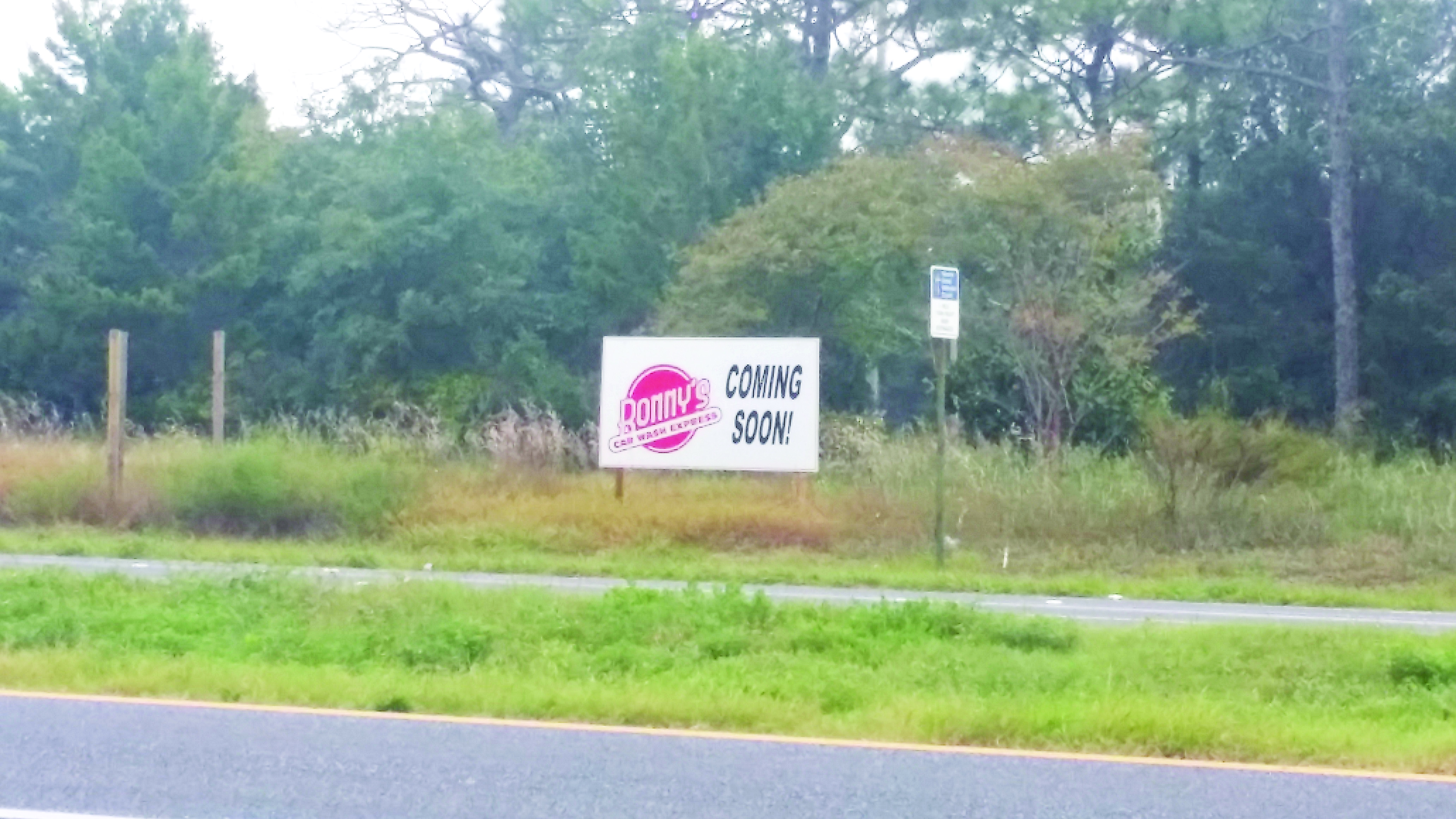 Construction is underway for a Ronny's Car Wash on U.S. 98 at Coral Street in Navarre, and the company continues to acquire land for future expansions.
The business in July purchased a roughly 2.75-acre parcel on the southwest side of U.S. 98 at Crane Cove Boulevard adjacent to The Breeze Cinema 8 movie theater.
"We are very excited," said D.J. Whitbey, a company representative, who said the Gulf Breeze location will likely be constructed after completion of the Coral Street facility and a new location in Fort Walton Beach.
Additionally, the company purchased a parcel on the northeast corner of U.S. 98 at Whispering Pines Boulevard in Navarre.