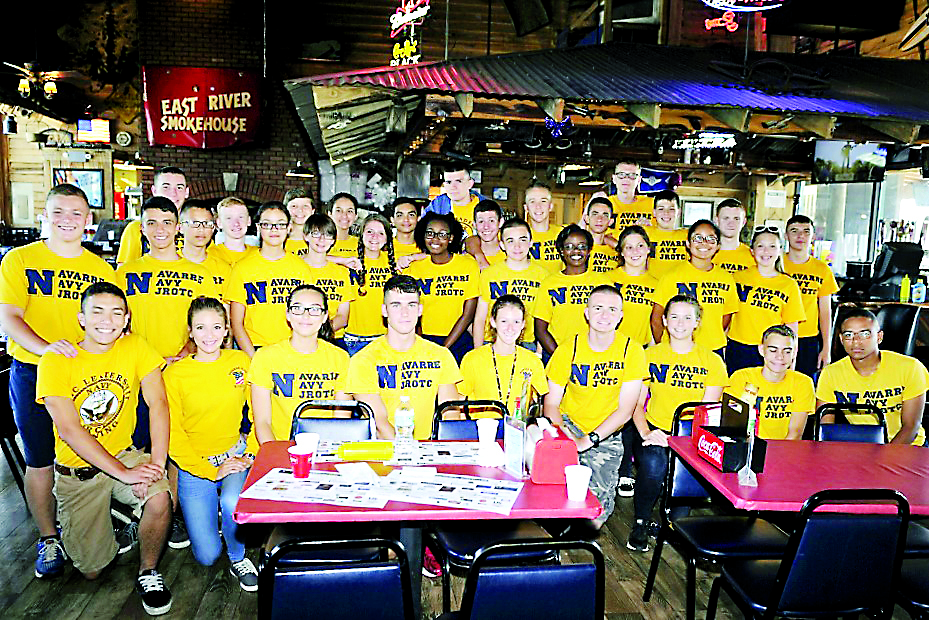 Rotary Club of Navarre had another record breaking pancake breakfast fundraiser last Saturday at East River Smokehouse in Navarre. Rotary raised almost $12,000 for their Navarre High School scholarship program and other Navarre youth charities, an increase of over $2,000 from last year. Rotary club members along with over 30 NHS JROTC cadets and Interact Club volunteers were able to serve 577 people pancake breakfasts in 3 1/2 hours.
Rotary Club of Navarre President Scott Bridgford said, "The exceptional results of our pancake breakfast are a credit to this community. We, as a Rotary club, organize the event, but it's the tremendous response from the community that fuels the event's success. In the end it is that same community that ultimately benefits because our local youth are the ones that will now receive over $10,000 in scholarships."
This is the 11th year of their annual pancake breakfast fundraiser raising money for scholarships. Rotary Club of Navarre was founded in 1995 and awarded their first NHS scholarship in 2005. Since then, they have awarded over $50,000 in scholarships to graduating Navarre High School students including awarding $11,000 in scholarships to 2016 graduates.
In addition to the scholarship program, Rotary Club also supports other youth charities like the Weekend Food Program, which provides supplemental nutrition to hundreds of Navarre students each weekend throughout the school year and the Holiday Meals Program which provides support to homeless and displaced NHS students during school breaks.
To learn more about the Rotary Club of Navarre, please visit them online at www.Navarrerotary.org.