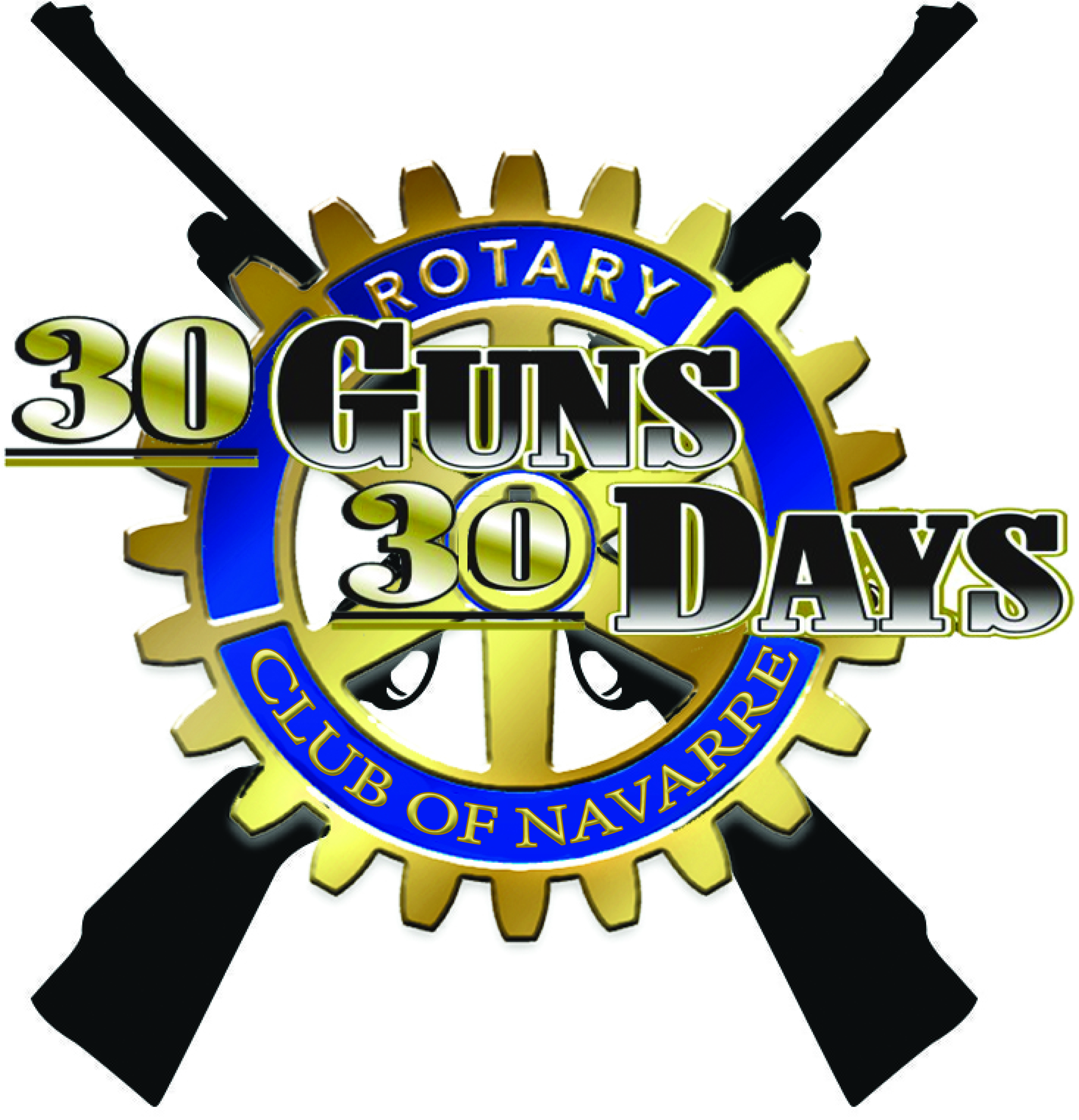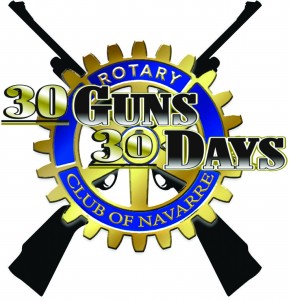 Navarre's Rotary Club has brought a new type of fundraiser to the Navarre area. The club is running a gun raffle where they will raffle off one gun a day for 30 straight days starting on April 1.
The raffle tickets are on sale now online at navarrerotarygunraffle.com, where you can view all the prizes and official rules. You can also purchase tickets from any Navarre Rotarian.
They will only sell 1,000 tickets and each ticket is eligible for all 30 drawings. Each ticket can win multiple times. Suggested donations are $30 per ticket or 4 tickets for $100. All guns are delivered by Oak Ridge Gun Range, a licensed dealer and all winners must pass any required background checks and meet all local, state and federal regulations.
"We are all very proud of the 30 Guns in 30 Days fundraiser. It will give us another fundraiser in addition to our very successful pancake breakfast fundraiser that we do each fall," said club president Dan Sulger.
The money raised from the fundraiser will be put towards scholarships for Navarre High School students, the Weekend Food Program, and other local initiatives.
Half the tickets have already been sold.
"We also support our local initiative, Safernavarrebeach.org, where we installed and maintain a dozen safety tube stations along Navarre Beach," Sulger said.