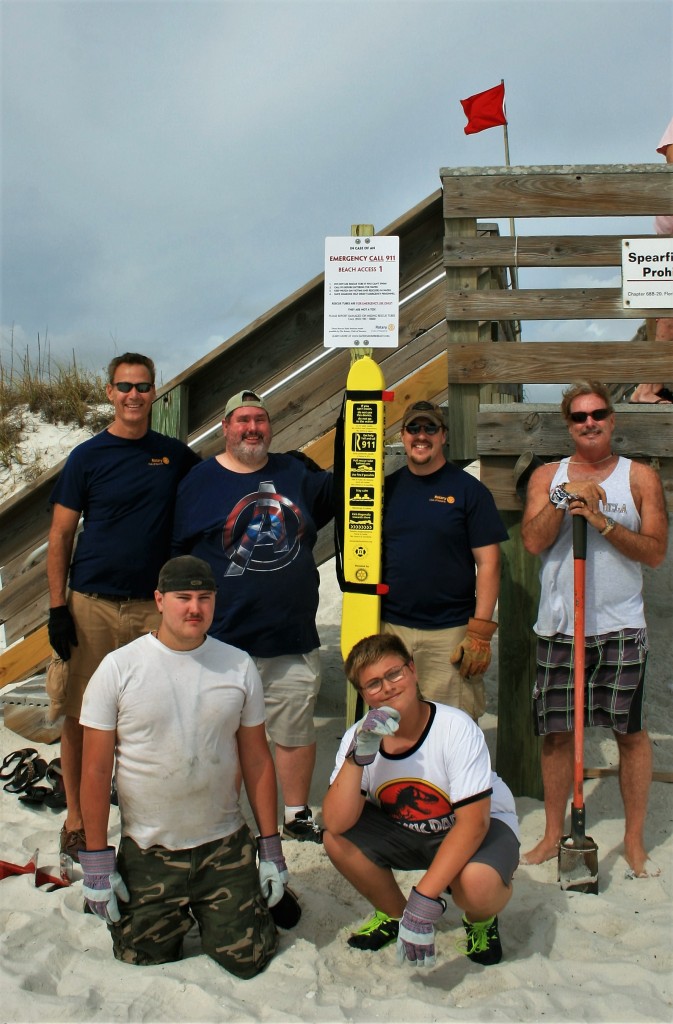 Navarre Rotary Club in late 2015 installed rescue tubes at each of Navarre Beach's public accesses to the Gulf of Mexico, and one of those tubes was used June 6 to help save three swimmers.
"A bystander utilized the rescue tube and made a successful rescue of the 3 people," said Navarre Beach Fire Rescue Captain Danny Fureigh.
And that's exactly how the tubes were intended to work.
"We are thrilled that our rescue tube project helped save three lives on Navarre Beach," said Rotary Club President Elect TJ Goulet.
According to Goulet, the project was a group effort of Rotary Club of Navarre Members, county officials and local businesses.
"We are also very excited that the success of the tubes on Navarre Beach have many other Rotary Clubs looking to include rescue tubes on their beaches. Places like Panama City, Port Charlotte and Pensacola Beach, FL are working with their local authorities to get rescue tubes installed on their beaches. Rescue tubes save lives and make beaches safer," said Goulet.