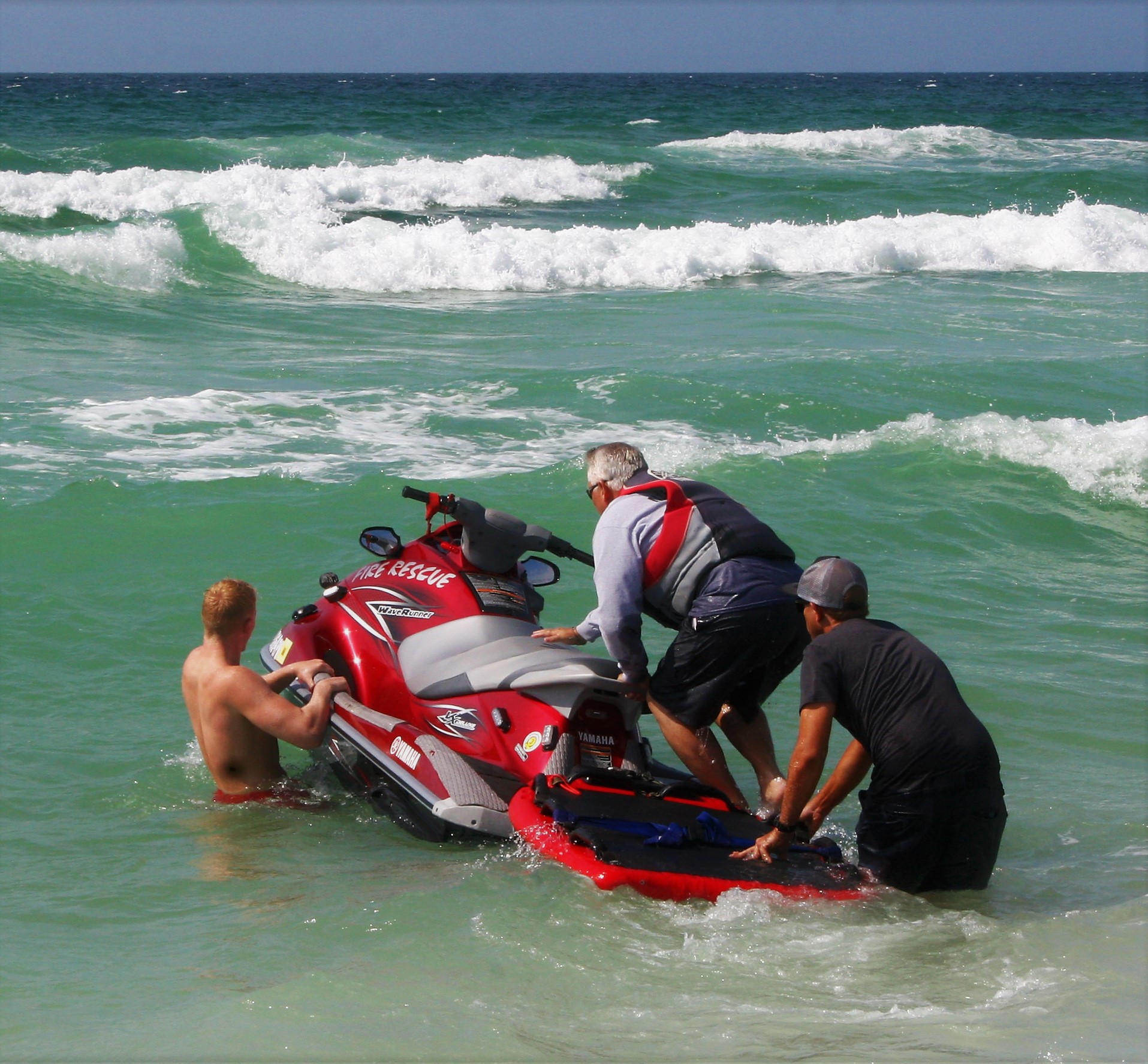 South Santa Rosa News file photo of a Navarre Beach Fire Rescue training exercise
Navarre Beach Fire Rescue Crews around 5:20 p.m. yesterday were dispatched to the Santa Rosa Area of Gulf Islands National Seashore to rescue a submerged 30-year-old black man, who later passed away.
When fire crews arrived at 5:23 p.m., bystanders informed them of the approximate location of the swimmer, who they reported had submerged but not resurfaced.
Firefighters Grant Winterberry and Chris Jines at 5:25 p.m. launched the department's jet ski and at 5:33 p.m. successfully located the swimmer, who was found about 50 yards offshore in approximately 10 feet of water.
According to department officials, Winterberry dove in and brought the 240-pound victim to the surface, securing him to a rescue sled attached to the jet ski. The victim was transported to the beach, and CPR was immediately started.
"Crews were able to get a pulse back, and the decision was made to fly the victim to Baptist Hospital in Gulf Breeze," stated NBFR Chief Danny Fureigh. "Unfortunately the victim later succumbed to the drowning,"
Fureigh said that Escambia Ladder 13 assisted with landing the air ambulance and that and off-duty Navarre Beach lifeguard assisted with CPR and packaging the victim for transport.
Per Fureigh, flag conditions at the time were yellow, indicating medium hazards for rough surf.