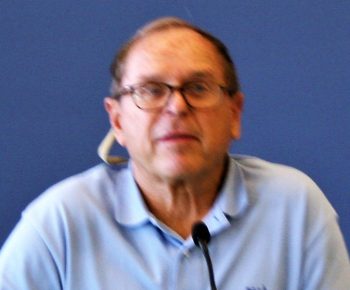 A longtime member of the Santa Rosa County Tourist Development Council has been charged with violating Florida's Government in the Sunshine Law.
State Attorney Bill Eddins on Monday announced that John "Jack" Herrick Sanborn, Jr of Milton has been charged with a non-criminal violation which is punishable by a maximum fine of $500.
"With all the recent success we are enjoying with our county tourism, this news could not come at a worse time. Regardless of the outcome of the court case, this is bad for our tourism brand and bad for Santa Rosa County," County Commission Chairman Rob Williamson told South Santa Rosa News.
According to Eddins, the allegations are that Sanborn, a member of the Santa Rosa County Tourist Development Council, during June discussed matters which foreseeably could come before that organization with another council member outside a public meeting.
A press release issued by Eddins' office stated that Sanborn "did unlawfully engage in a discussion or exchange of information with other members of the Santa Rosa County Tourist Development Council."
During the course of the investigation all members of the TDC were interviewed along with TDC support staff.
Sanborn, a co-owner of Adventures Unlimited and Gulfstar Advertising, has been a member of the TDC since at least 2000.
"As for any money Adventures or Gulfstar has received over the years, only Gulfstar has received bed tax money from the TDC for distribution of the county brochure," Sanborn stated. "This is allowed under sole provider law. But to clear up any possibility of a conflict, and to the possible detriment of our marketing effort, Gulfstar quit the distribution years ago."
Santa Rosa County records reflect that Gulfstar, during Sanborn's service on the TDC, was paid thousands of dollars to distribute brochures for the TDC.
Sanborn's court appearance on the public meeting law violation is scheduled for 9 a.m., December 5 at Santa Rosa County Courthouse. County Judge Robert Hilliard has been assigned to oversee the court proceedings.