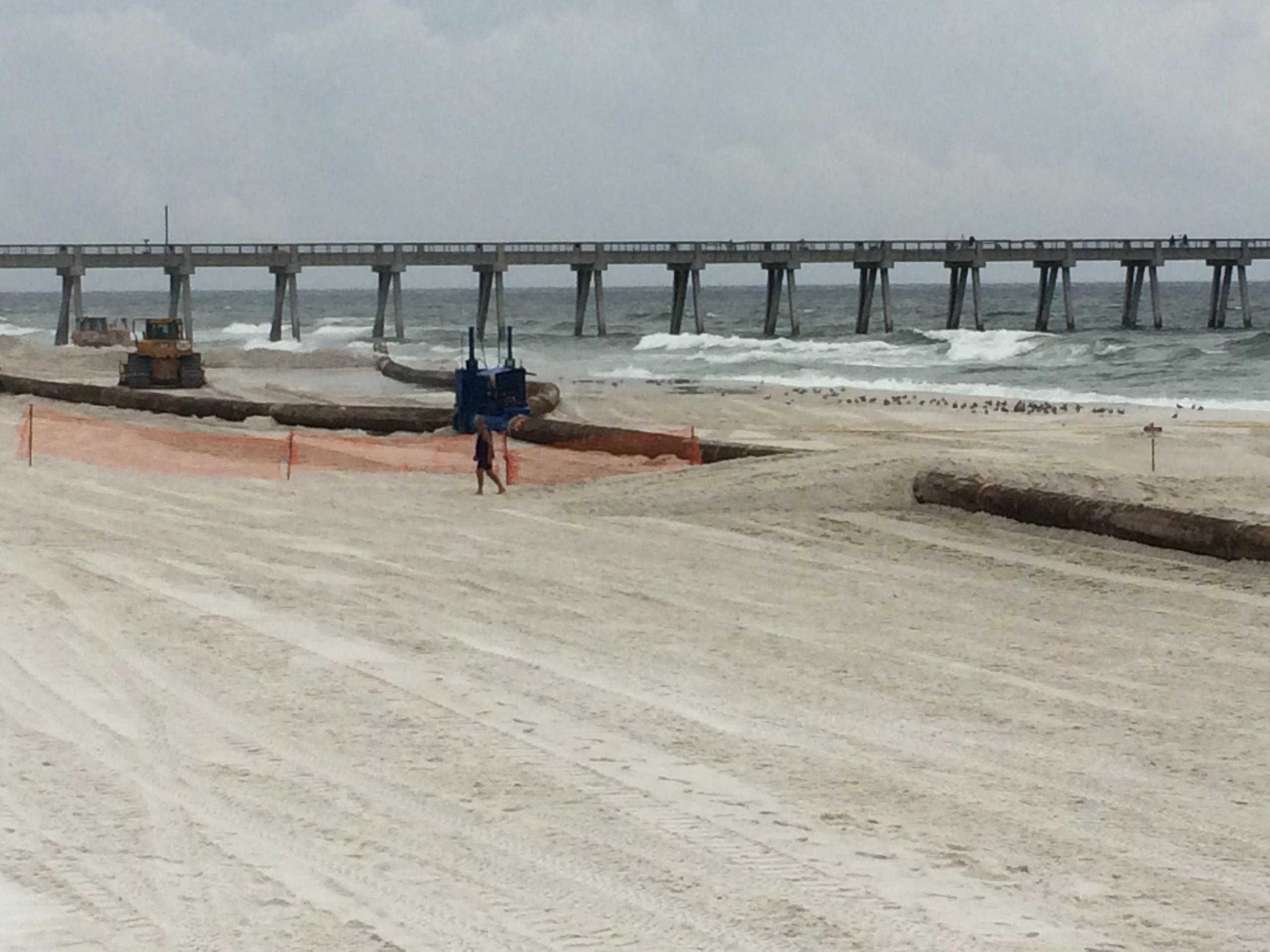 Photo courtesy Mark Boltz
NAVARRE BEACH RENOURISHMENT PROJECT UPDATE – MAY 1 (1 p.m.):
Private beach accesses on Navarre Beach behind The Pearl and Beach Colony Resort Condominiums have been reopened after crews from Weeks Marine constructed temporary "sand bridges" over pipeline being using for pumping sand.
The area behind Summerwind Resort and Navarre Beach Fishing Pier remain closed temporarily as project work progresses eastward. According to Santa Rosa County, the crews are anticipated to reach the west end of Navarre Beach Marine Park Thursday, May 5.
Navarre Beach Utilities Supervisor Terry Wallace said a second hopper dredger, the R.N. Weeks, should arrive today, joining the B.E. Lindholm and allowing renourishment work to move at a faster pace to meet the anticipated mid-June project completion.
South Santa Rosa News will continuing posting updates regarding temporary beach closures and re-openings.