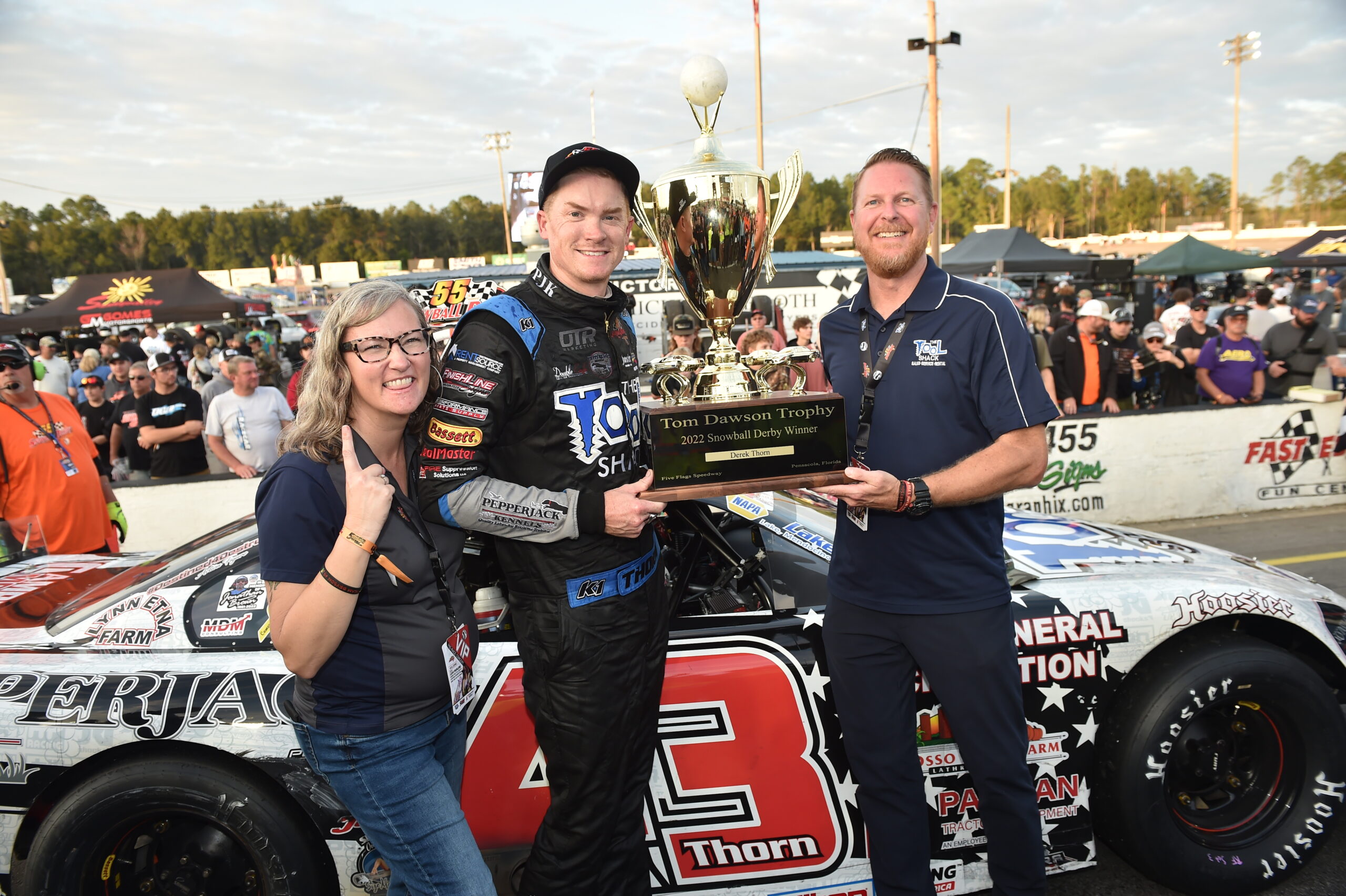 Regina Wright, Driver Derek Thorn and Colten Wright pictured December 4 in Victory Lane at the 55th Annual Snowball Derby at Five Flags Speedway. Photo by Sal Sigala Jr Photography.
Santa Rosa County Commission Chairman Colten Wright has enjoyed watching the Annual Snowball Derby since he was four years of age and found himself in Victory Lane December 4 when the driver he co-sponsored won the 55th Annual Snowball Derby at Five Flags Speedway in Pensacola.
But it wasn't the only dream which came true that day. Driver Derek Thorn was able to win the race after narrowly missing the win for the past couple of years, placing second during the 2020 and 2021 races.
Wright said it was "phenomenal" to watch Thorn get redemption by winning the 300-lap race.
The competition is so fierce that one of four NASCAR Cup drivers who tried out this year was unable to make the final cut from around 60 to 36 cars.
"I still can't believe it," Wright said. "It was very surreal, knowing what a big deal that race is – it's the most prestigious short track in America."
Wright and his wife, Regina, own The Tool Shack in Gulf Breeze and teamed up with Marty and Misty Melo, who own PepperJack Kennels in Wisconsin, to sponsor Thorn this year, which was his final season with Byron Campbell Motorsports.
Thorn and his crew chief keep the winnings, and Wright says both sponsors will be backing them again next season. The team's new name is expected to be DTR – Derek Thorn Racing.
Thorn thanked Byron and Carol Campbell for a decade of backing him as he savored the victory. "To finally get the Snowball Derby win, it's something special," Thorn stated.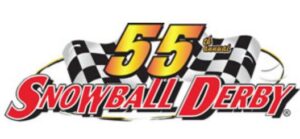 55th Snowball Derby Results:
Derek Thorn
Sammy Smith
Stephen Nasse
Casey Roderick
Cole Butcher
William Byron
Jake Garcia
Jace Hansen
Jacob Gomes
Ty Majeski
Preston Peltier
Carson Kvapil
Bubba Pollard
Michael Hinde
Daniel Dye
Giovanni Ruggiero
Ryan Luza
Matthew Craig
Derek Kraus
Noah Gragson
Luke Fenhaus
Dustin Smith
Jeremy Doss
Albert Francis
Josh Berry
Hunter Robbins
Jesse Love
Corey Heim
Blaine Rocha
Michael House
Tyler Tanner
Austin Nason
Erik Jones
Jake Finch
Conner Jones
Augie Grill