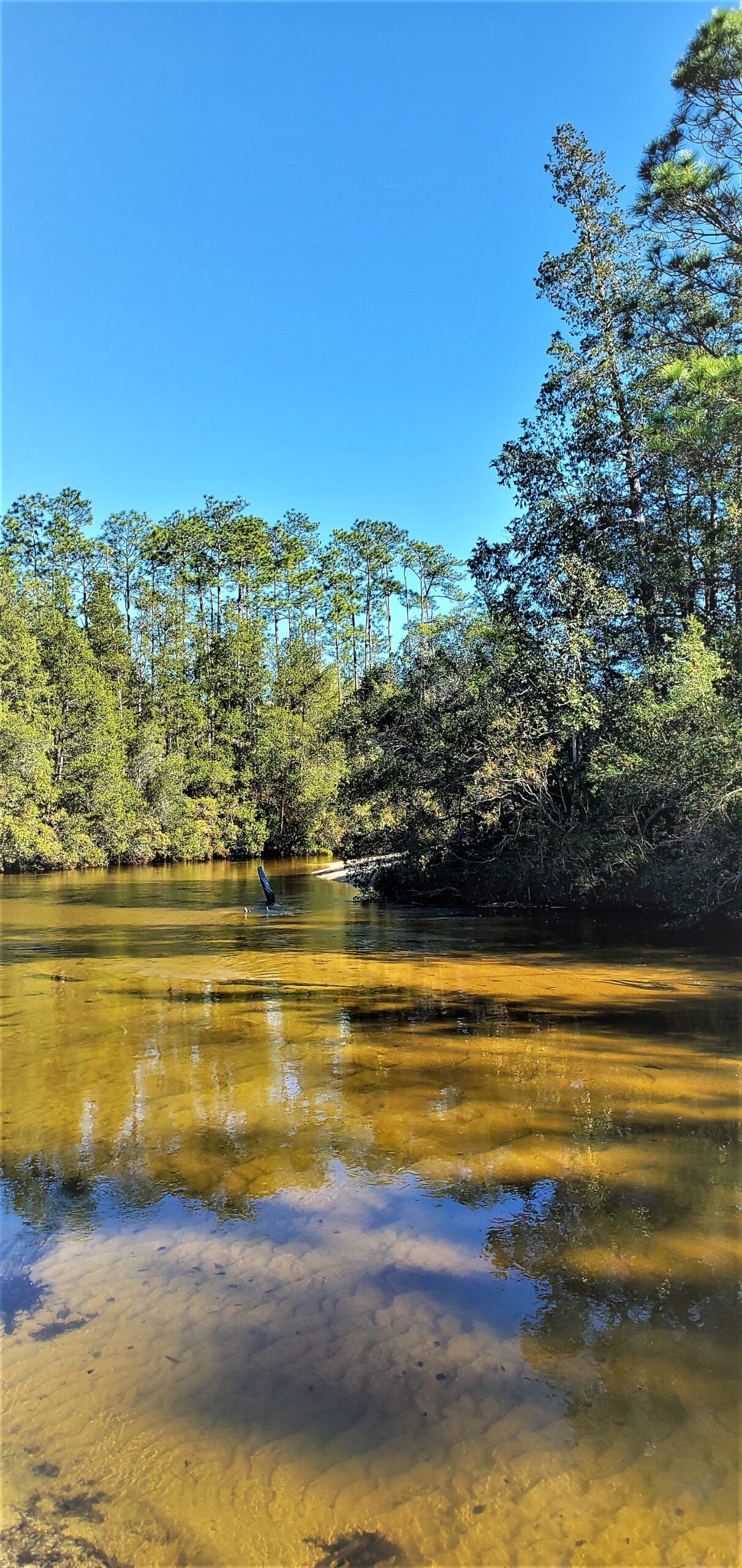 Big Coldwater Creek flows through the Wolfe Creek Forest. Photo courtesy Vernon Compton.
The Florida Cabinet on May 31 approved nearly $40 million toward conservation and preservation of thousands of acres across Florida, including the Wolfe Creek Forest project in north Santa Rosa County.
The $9.47 million Wolfe Creek Forest acquisition will be managed by the Florida Forest Service as part of Blackwater River State Forest. The project lands contain critical wildlife habitat along miles of support streams for Big Coldwater Creek and Big Juniper Creek, which are tributaries of Blackwater River.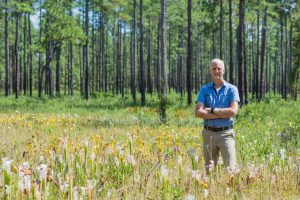 Vernon Compton, director of the Gulf Coastal Plain Ecosystem Partnership for The Longleaf Alliance, said he is "super thankful" the long-term effort to establish the project has come to fruition. "Key to the Wolfe Creek Forest project has been the leadership provided by the Trust for Public Land. They led the effort with state, federal, local and private partners, including the Florida Forever Program, Florida Department of Environmental Protection, Florida Forest Service, United States Department of Defense and Santa Rosa County."
Compton said the Wolfe Creek Forest project is not only important because it helps buffer NAS Whiting Field from encroachment but also because it extends the Florida Wildlife Corridor. "It's important to Santa Rosa County but also important on a larger scale," he said. "As our state develops it's (important) to figure out a way to have these corridors for wildlife movement."
Additionally, Compton went on to point out that the bipartisan legislative approval of the measure "makes a strong statement" about the State of Florida's commitment to conservation efforts.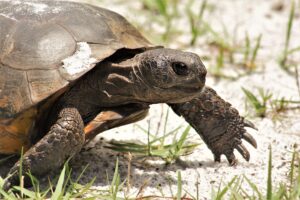 Gopher tortoise, wild turkeys and white-tailed deer roam the Wolfe Creek Forest. Photo by Romi White.
Other conservation/preservation purchases approved Tuesday include:
354 acres in Highlands County within the Lake Wales Ridge Ecosystem;
4,132 acres in Jefferson and Leon Counties within the Red Hills Conservation Florida Forever project;
6,864 acres in Glades County within the Fisheating Creek Ecosystem Florida Forever project;
85 acres in Monroe County within the Florida Keys Ecosystem Florida Forever project;
160 acres in Columbia County within the River Rise Preserve State Park;
241 acres in Duval County within the Pumpkin Hill Creek Florida Forever project;
4 acres in Wakulla County within the Wakulla Springs Protection Zone Florida Forever project;
501 acres in Hardee County within the Charlie Creek Cattle Company property;
932 acres in Okeechobee County within the Todd Clemons Unit 1Ranch.
In all, over 16,600 acres, or 26 square miles of conservation land in Florida will now be protected, guaranteeing the lands will never be lost to development.
"Audubon is excited to celebrate today the protection of some of Florida's best remaining natural treasures," said Julie Wraithmell, Executive Director of Audubon Florida on Tuesday. "Florida Forever's transparent, accountable, science-based process ensures the public can be confident the most important places are being protected for a reasonable price, and willing sellers can be confident their projects are evaluated on their merits. The projects approved by the Governor and Cabinet today are validation of this program, its values, and the importance of Florida's environment to our state's prosperity. Today is a win for Swallow-tailed Kites, black bears, water quality, climate resilience, and the natural heritage of all Floridians."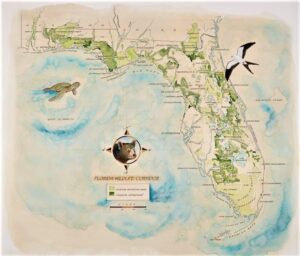 The Wolfe Creek Forest project expands the Florida Wildlife Corridor, depicted in this watercolor by Mike Reagan, which was designed by Carlton Ward Jr, Tom Hoctor, Richard Hilsenbeck, Mallory Lykes Dimmitt and Joe Guthrie.