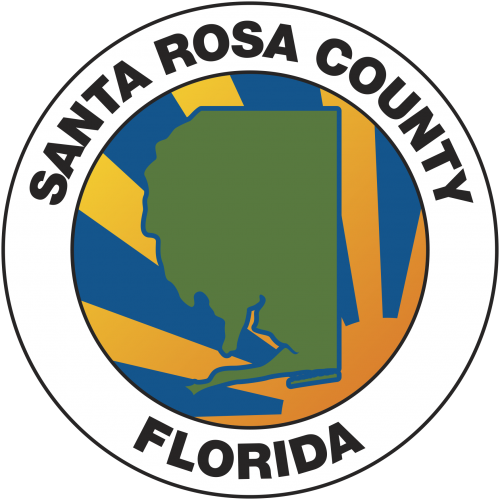 Pat Brown, a write-in candidate who resides in District 5, prefiled Tuesday for the Santa Rosa County District 3 race. That move will force the existing candidates, all Republicans, into a closed primary on August 18.
If Brown qualifies and no other candidates enter the race, the winner of the August 18 primary would then face off against Brown in the November 3 General Election.
The District 3 candidates are vying to represent North Santa Rosa County, including Chumuckla and Jay.
Incumbent District 3 Commissioner Don Salter, who has been attending meetings electronically during the COVID-19 pandemic, was first elected to represent that area in 2000. He's running for re-election to what would be his sixth four-year term.
Salter's five Republican challengers include: Ryan Adkins Sr., James Calkins, Jerry Couey, Gage Schlegel and Scott Schmieder.
So far Brown hasn't raised any campaign funds. The other candidate contributions reported as of April 2020 are as follows:
Adkins $5,000.09
Calkins $103,149.00
Couey $4,850.00
Salter $7,450.00
Schlegel $7,355.00
Schmieder $1,750.00
Calkins broke a record for campaign fundraising, surpassing the $100,000 mark for a Santa Rosa County Commission race. However, the funds include $78,000 in self loans.
"I'm not bought by special interests and, just like President Trump, I put my own money into the race. So I'm not beholden to anyone," said Calkins. "Also, the majority of my donations from supporters are coming from Santa Rosa," said Calkins, pointing out that he was able to get enough petitions signed to qualify for the race without paying a qualifying fee.
"Adkins, Calkins and Couey were the only ones that met the petition goal," said Santa Rosa County Supervisor of Elections Tappie Villane. "All the others will need to pay the qualifying fee that is due qualifying week, which is June 8-12."
Therefore, Salter, Schlegel and Schmieder will have to pay a $4,139.88 fee by 12 noon on June 12 to qualify. NPA/other party candidates will pay $2,759.92. Write-in candidates do not have to pay a fee to qualify.