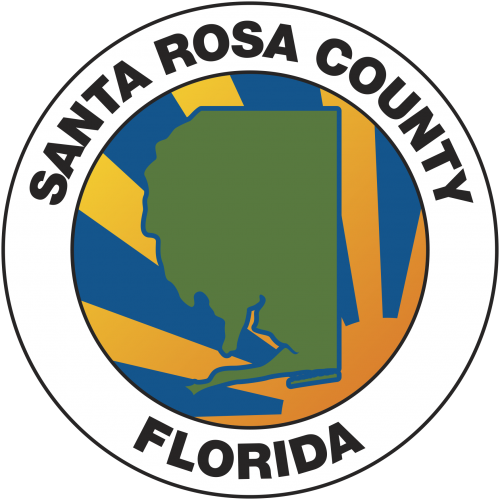 Hurricane Michael Update #1
Storm Information as Forecasted by the National Weather Service
Santa Rosa County is under a hurricane watch. A watch means hurricane force conditions are possible within 48 hours from issuance.
Hurricane Michael is forecast to move across the eastern Gulf of Mexico Tues. and Tues. night, move inland over the Florida panhandle or Florida big bend area on Wed. as a major hurricane (Category 3 or higher), and then move northeastward across the southeastern US Wed. night and Thurs. but there is still uncertainty in the forecast and all in the cone should be prepared. For more information, visit www.nhc.noaa.gov/#michael.
Actions Taken by Santa Rosa County
Santa Rosa County Emergency Operations Center is currently at a Level 3 (monitoring) status. It will activate to a Level 2 (essential personnel) on Tues. at 7 a.m. and Level 1 (all ESFs – Emergency Support Functions) Tues. at 1 p.m.
The Santa Rosa Commission approved a Local State of Emergency at 9 a.m. on Mon., Oct. 8. A local state of emergency allows for the county to request assistance if needed and gives staff the approval to activate emergency plans without going through a formal board approval process.
Emergency management staff are participating in planning meetings today and will be monitoring conditions overnight.
Public works crews have implemented their storm preparation protocol which includes fueling of equipment, stocking vehicles, placing employees on standby for after-hours road clearing, staging equipment, and clearing of culverts, grates and any known blocked drainage features.
Evacuations and shelters
Residents of mobile homes, in campers or at campsites or in low-lying areas are recommended to evacuate. A recommended evacuation is a request for evacuation. Residents in those areas are encouraged to seek refuge on their own initiative and independently find accommodations in a safe area.
Residents who choose to evacuate are reminded that you need not travel outside the county. It is often easier to shelter with family or friends who live outside the called evacuation zones, a hotel or a public shelter.
The Milton Community Center, located at 5629 Byrom Street in Milton, will open at 1 p.m. on Tues. for evacuees. This facility is pet-friendly and also equipped to accommodate those with special needs. Pet owners must stay with their pets. Those with special needs must come with their own caregiver. Pet owners and special needs residents should be registered with Santa Rosa County. Bring the following supplies:
Wallet/purse (including personal identification
House and car keys
Eyeglasses
Medications
Proper clothing
Family pet(s)
Three days' worth of personal supplies to meet individual needs of your family and pet(s).
Toiletries and personal items.
Blankets or sleeping bags.
Games or toys for children; books for adults.
Special items for infants or elderly family members.
Any special dietary needs and nonperishable foods for snacks.
Shelters are opened to ensure your safety. Remember they are crowded and usually uncomfortable. It is recommended that other arrangements be made to stay at a hotel or with a friends or family in a well-constructed home out of the evacuation area that is properly protected to withstand hurricane force winds.
Anyone needing transportation assistance to a shelter, call (850) 983-4636. We will only provide transportation to a designated shelter.
Closures
Santa Rosa County Offices

Decision will be made after the Mon. 5 p.m. briefing with the state and National Weather Service.

Santa Rosa Court System

Decision will be made after the Mon. 5 p.m. briefing with the state and National Weather Service.

Santa Rosa Public Schools

Santa Rosa County public schools will be closed a half day on Tues., Oct. 9 and full-day Wed., Oct. 10. All extra curricular activities must be completed by 5 p.m. on Tuesday. A decision regarding school-related afternoon and evening activities for Wed., and school openings for Thurs., Oct. 11, will be announced on Wed.
Sand
Santa Rosa County has sand available at several locations. Residents should bring shovels to fill and load their own bags. Sand bags are available at Lowe's and Hall's Hardware for a nominal fee. Sand is available at:
Pine Forest and Carroll in Milton
Citrus and Leisure in Navarre
Tiger Point Park in Gulf Breeze
Pace Fire Rescue in Pace
Traffic Conditions
Heavy rain may quickly flood low-lying areas including roads and bridges.
Standing water creates a serious road hazard, even when only a portion of the roadway is flooded. Turn around, don't drown!
Dangerous road conditions can be reported to (850) 983-5372.
Bridges will be closed by law enforcement or FDOT at the onset of sustained tropical storm force winds of 39 mph. BRIDGES ARE NOT CLOSED IN ADVANCE.
County road and bridge closures are posted online.
Florida road closures are available at www.fl511.com or a free phone call to 511.
Power Outages
Please do not call 9-1-1 to report power outages. Power outages should be reported to Gulf Power at 1-800-GU-Power (1-800-487-6937) or Escambia River Cooperative, Inc. at 1-877-OUT-EREC (1-877-688-3732).
Reporting Damage
Residents with storm damage can report damage online including submitting photos at www.santarosa.fl.gov or by calling (850) 983-4636.
Steps Residents Should Take Now
Review your family disaster plan. Don't forget special plans for elderly, handicapped, children and pets.
Turn off any automatic sprinkler systems and do not water your lawn until the storm passes.
Know your evacuation zone. Remember, evacuation zones are now A-E. Use the interactive evacuation zone tool found at www.santarosa.fl.gov/KnowYourZone by typing in your address to see what zone you live in.
Make plans to secure your property. Check for, fix or remove loose items on your structures/homes. Be sure trees and shrubs around your home are well trimmed. Clear loose and clogged rain gutters and down spouts.
Fill vehicle gas tank.
Get cash and secure important papers and valuables.
Refill medications.
Shutter your windows.
Prepare boats.
Help neighbors with their preparations.
Make final preparations to secure your home so you can leave if an evacuation order is issued.
Make sure your hurricane kit contains non-perishable food, water, medications for three to five days for each family member and pet.
Know what low-lying areas near your home are subject to flooding such as creeks, drainage channels, streams and bayous.
Santa Rosa County Division of Emergency Management's latest all-hazards disaster guide is available online at www.santarosa.fl.gov.
General Disaster Information
www.facebook.com/SRCEmergencyManagement or follow on Twitter @SRCBOCC
Monitor local media outlets and official weather sources for the most up-to-date information on the storm track.
Your best defense in any disaster is a NOAA Weather radio.
Residents are encouraged to subscribe to AlertSantaRosa.com for emergency updates, including possible road and bridge closures.
Citizen Information Line
The Citizens Information Line will open Tues. morning: (850) 983-INFO (4636).