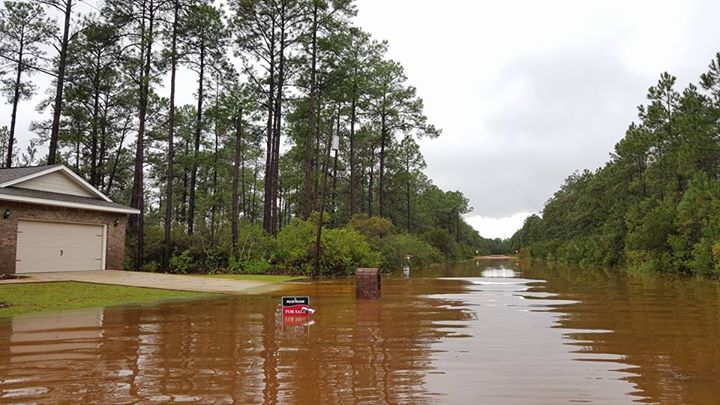 Ahead of a daily pattern of rain predicted next week, Santa Rosa County is providing sand to fill sandbags. But residents must bring their own shovel and bags.
"It's hurricane season, the summer afternoon rain patterns are in full force, and the ground is saturated – it's the perfect storm for flooding," stated a Santa Rosa County press release late Friday afternoon.
According to the release, the National Weather Service is forecasting a chance of showers every day next week and the National Hurricane Center is watching an area of disturbed weather in the western Caribbean which could potentially bring even more rainfall to the Gulf Coast.
Santa Rosa County Emergency Management officials are encouraging residents in low-lying or flood-prone areas to prepare now for possible flooding next week.
The county's public works department has made sand available on a first-come, first-serve basis at Pace Fire-Rescue, located on Pace Patriot Blvd. in Pace, and also at the corner of Pine Forest Rd. and Carroll Rd. in Milton.
The release stated sandbags can be purchased for less than 50 cents each at local hardware stores.
"While sandbags can help mitigate to an extent, buying flood insurance is your best protection against flood loss. Floods are the nation's most common and costly natural disaster and cause millions of dollars in damage every year. And get it sooner rather than later – flood insurance requires a 30-day waiting period," said Brad Baker, director of Santa Rosa County Emergency Management. "Flood insurance is a drop in the bucket compared to the cost of flood damage."
For more information on how you can prepare for flooding and other weather-related disasters, visit www.santarosa.fl.gov/emergency or pick up the latest disaster guide at any Santa Rosa County office and your local grocery store.