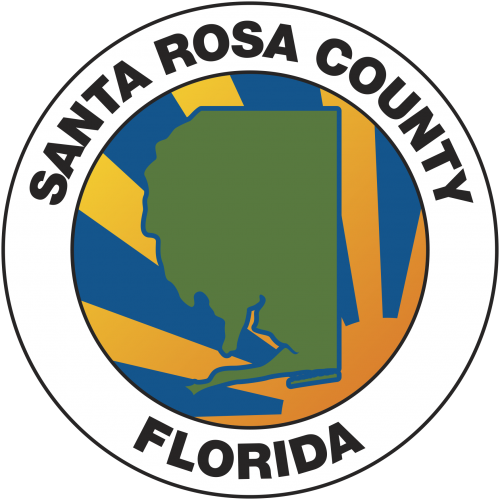 Santa Rosa County is seeking a new Public Works Director after parting ways with Stephen Furman, who had worked more than two decades for the county. The job pays $91,062.40 – $112,320 annually.
The job posting follows:
General Description: Plans, organizes and directs the operations and activities of the Public Works Department.
Essential Job Functions: Essential functions are fundamental job duties. They do not include marginal tasks which are also performed but are incidental to the primary functions. The omission of specific statements of duties does not exclude them from the position if the work is similar, related or a logical assignment to the position, nor does every position allocated to the class necessarily perform every duty listed. Personal characteristics required of all employees such as honesty, industry, sobriety and the ability to get along with others, are presumed qualities and may not be listed specifically.
• Directs personnel functions of the department (i.e., selection, assignment, evaluation, scheduling, interviewing, hiring and discipline).
• Plans, develops and implements department operating budget, and monitors costs and expenditures.
• Provides leadership and direction in the development of short- and long-range plans; researches, collects, interprets and prepares data for studies, reports and recommendations; coordinates departmental activities with other departments, county administration and agencies as needed.
• Effectively presents information in writing and orally to county administration, the Board of County Commissioners, other elected officials and various community groups. Provides and initiates recommendations, presentations and reports on a variety of road and bridge functions, projects, plans and operations.
• Responds to inquiries from the Board of County Commissioners, county administration, the media and the public to ensure consistency with policies, goals and initiatives.
• Acts as liaison with state and federal regulatory agencies; interacts with various county departments on issues, projects and events that are interrelated.
• Oversees the research of problems and complaints; provides direction to staff when resolving complex and sensitive customer service issues; ensures staff maintains records and documents of customer service issues and resolutions. • Interacts with the public in an effective and courteous manner.
• Must demonstrate commitment to our mission, vision, values and goals and represent the County in a professional, dignified manner at all times both in actions and appearance.
• May have a role in the County's disaster preparation and/or disaster recovery efforts, as designated in the County Comprehensive Emergency Management Plan; may be required to work before, during and/or after an emergency. • Must be able to meet minimum attendance standards.
• Performs related duties as required.
ESSENTIAL PHYSICAL, VISUAL AND COMMUNICATION SKILLS: The physical requirements are that of light work and include exerting up to 20 pounds of force occasionally, and/or up to 10 pounds of force frequently and/or a negligible amount of force constantly to move objects. The work requires some physical exertion, such as long periods of standing; walking over rough, uneven or rocky surfaces; recurring bending, crouching stooping, stretching reaching or similar activities. The work may require specific, but common, physical characteristic and abilities, such as above average agility or dexterity. Requires fingering to include picking, pinching, typing or otherwise working primarily with fingers rather than with the whole hand as in handling. Required to operate a motor vehicle to visit site locations and attend offsite meetings. Requires close visual acuity to perform an activity such as: preparing and analyzing data and figures. Transcribing; viewing a computer terminal; extensive reading; visual inspection involving small defects, small parts, and/or operation of machines (including inspection); using measurement devices; and/or assembly or fabrication parts at distances close to the eyes. Requires the expression or exchange of ideas by means of the spoken word. Those activities in which they must convey detailed or important spoken instructions to others accurately, loudly or quickly. Requires perceiving the nature of sounds at normal speaking levels with or without correction. Ability to receive detailed information through oral communication and to make the discriminations in sound.
ENVIRONMENTAL CONDITIONS: The work environment involves moderate risks or discomforts that require special safety precautions and/or is exposed to one or more disagreeable conditions such as irate customers, outdoor weather conditions, excessive noise, extreme temperatures, odor, dust, oils, etc. at least 25% but less than 50% of the work time.
REQUIRED KNOWLEDGE, SKILLS AND ABILITIES: Knowledge of modern techniques, methods, procedures and practices of public works; laws, rules and regulations governing public works projects; standards of safety as related to designs and specifications; equipment; tools and supplies required to accomplish all public works missions; contract and project management; county policies and laws as they apply to the public works operation; budget preparation. Required to operate a personal computer and word processing, spreadsheet and/or database programs. Requires creative and business proofreading, editing, writing and research; verbal communication; public speaking. Required to prepare complex and technical written and oral reports, estimates, construction cost records; compile, interpret and analyze data and information; interpret and apply applicable laws, rules and regulations; effectively present information in one-on-one and small group situations to customers and other employees of the organization; effectively represent the County and the department in answering questions, responding to inquiries, providing assistance, and dealing with concerns from the public, community organizations, other County staff and other agencies; establish and maintain effective working relationships with engineers, contractors, state and other public officials, employees and public. Requires strong analytical, organizational, and project management skills with excellent attention to detail.
MINIMUM QUALIFICATIONS: Bachelor's Degree from an accredited four year college or university in Civil Engineering, Construction Management, Public Administration or closely related field; supplemented by ten (10) years of progressively responsible road construction, maintenance or project management experience; five (5) years of which shall be in a supervisory/management capacity; or an equivalent combination of education, training and experience that provides the required knowledge, skills and abilities. Experience with a state or local government is preferred.
LICENSURE AND/OR CERTIFICATIONS: Requires a valid driver license at the date of hire and maintain said license while employed in this position. Registration as a Professional Engineer (P.E.) in the State of Florida is preferred.