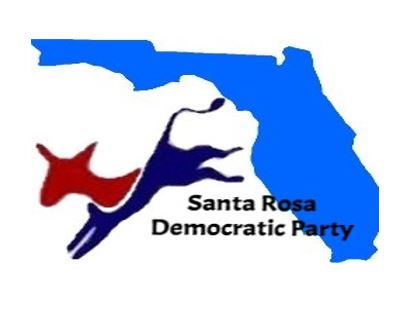 The Santa Rosa County Democratic Party in a statement issued yesterday announced its opposition to a proposed "Pro-Life Sanctuary" resolution for Santa Rosa County, which county commissioners will discuss during their February 13 meeting.
"In line with efforts in other states, the designation would make abortion illegal in Santa Rosa County. These efforts are somewhat in backlash to the support received by Planned Parenthood," stated the SRCDP press release.
Party leaders argue that efforts instead should be made to ensure that those already born have access to the highest quality of life.
"Given that the efforts cross the line in the separation of church and state, the resolution has not been presented in a way that all voices in Santa Rosa County can be heard. The concern for unborn children flies in the face of the over 7,000 'food insecure' children in the county and the number of homeless children right here in the county," stated SRCDP in the release.
Additionally, SRCDP added, "It is important that the community not become confused because of language like "live birth abortions. Given that there is no abortion clinic in Milton, the need for this effort is unnecessary."
Santa Rosa County Commission Chairman Don Salter had refused to add the pro-life sanctuary county resolution issue to this week's agenda. However, after at least a dozen residents lined up during the board's February 10 committee meeting to call for it, Salter was outvoted 4-1 by his fellow commissioners, who placed its discussion on Thursday's agenda.
James Calkins, who is challenging Salter for the District 3 seat, said he and another resident worked with District 2 Commissioner Bob Cole to draft the resolution. "Salter opposed it and tried to stop it," Calkins told South Santa Rosa News.
In addition to Cole, at least one other board member has expressed support for the resolution. "I am proud to be a born again believer of Jesus Christ, and I unapologetically oppose abortion," stated District 1 Commissioner Sam Parker.
The Santa Rosa County Board of County Commissioners will discuss the issue tomorrow during their regular meeting, which will take place, starting at 9 a.m., Thursday February 13 at Tiger Point Community Center, located at 1370 Tiger Point Lane in Gulf Breeze.