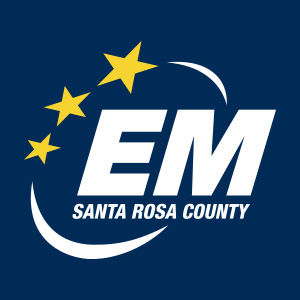 Santa Rosa County Emergency Management wants you to be prepared for tonight's bitterly cold weather. The US National Weather Service in Mobile issued a winter weather advisory, warning temperatures will plummet behind a potent cold front Tuesday afternoon and some wintry precipitation will be possible along with dangerously low wind chill values.
Below is a summary of what will happen and the advisories that go into effect today (Tuesday).
A winter weather advisory begins at noon on Tuesday and lasts through 6 a.m. Wednesday.
Protect your plants, pipes, people, pets (bring them inside, provide shelter for livestock) and practice fire safety. Dress in layers with a hat and gloves; frostbite and hypothermia are possible if precautions are not taken.
The National Weather Services expects a wintry mix (light rain, sleet, snow) to initially fall across parts of our area in the early evening hours before turning to light snow and shifting further east late Tuesday night. Snow accumulation is expected to be less than a half of an inch (isolated amounts to an inch are possible).
Temperatures will fall well below freezing Tuesday night, so any lingering snow accumulations on the roads will cause slick and dangerous travel conditions even after precipitation ends.
Temperatures will plummet into the mid- to upper twenties for much of our area on Tuesday night and into Wednesday morning (12am – 10am). Exposed pipes can burst in these temperatures, so take care to ensure they are adequately insulated.
Dangerously low wind chill is expected Tuesday night through Wednesday morning (12 a.m. to 10 a.m.). Wind chill values will plunge into the single digits, between 0°F and 10°F, for most of the area (except the immediate coastline).
There are no planned road or bridge closures in anticipation of the precipitation. Road crews are on standby with sand for county roads if needed.
SANTA ROSA COUNTY DISTRICT SCHOOLS ARE CLOSED WEDNESDAY.
COLD WEATHER SHELTER EXTENDED DAYS AND HOURS
A cold weather shelter for the homeless or heatless is open nights through Fri., Jan. 19 at Ferris Hill Baptist Church, 6848 Chaffin St. in Milton. The shelter will be open 24 hours from Tues., Jan. 16 at 6:30 p.m. through Thurs., Jan. 18 at 7 a.m. Those who would like to stay at the shelter must arrive between 6:30 and 8:30 p.m. (on Tues. and Wed. night as well). No one will be admitted after 8:30 p.m. unless brought in by law enforcement. The shelter is for people who can care for themselves, and are not at risk to themselves or others. No one will be admitted to the shelter who is under the influence of drugs or alcohol, unable to walk unaided or disoriented.