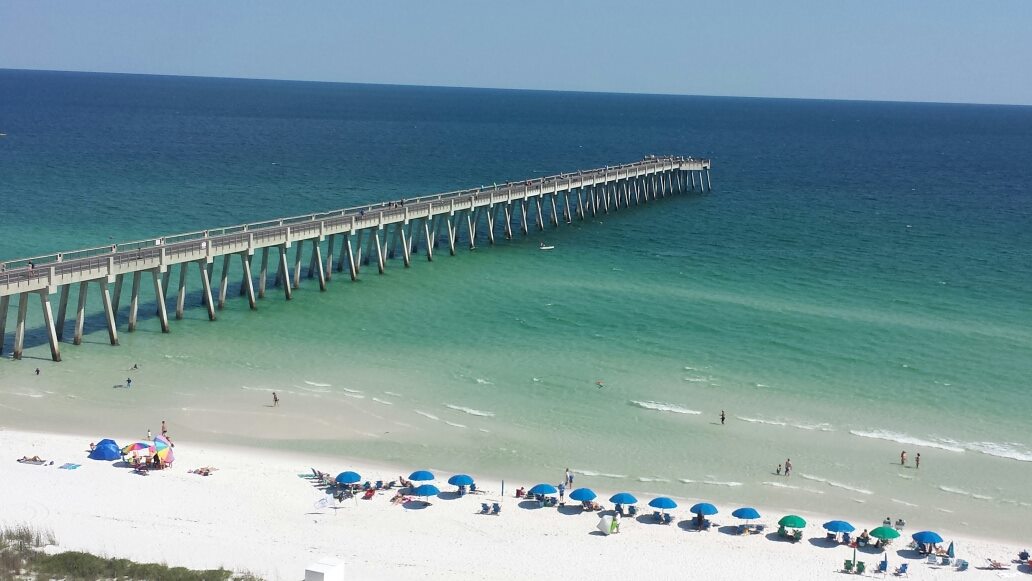 Okaloosa County Commissioner Nathan Boyles today reached out to officials from Escambia to Bay Counties, seeking a "consistent" resolution regarding reopening beaches. Now commissioners in Okaloosa, Santa Rosa and Escambia Counties plan to discuss the matter at upcoming meetings.
Boyles said he has been grappling with the "sticky issue" of beach closures, pointing out he has been receiving many requests to allow locals to make use of the beaches.
"Based on constituent feedback, I have proposed opening the beaches for a few hours each morning and a few hours each evening and limiting the use to active exercise purposes such as walking, jogging, swimming, paddling and perhaps fishing. In my view chairs, umbrellas or otherwise setting up on the beach would be prohibited. I would likewise expect that bathroom facilities would remain closed," Boyles said.
Boyles said the aim of the action would be to grant some relief to the local population to enable residents to get fresh air and exercise while maintaining proper social distancing.
"My fear is that we are in this for the long haul and while our citizens may endure the beach closure for a few weeks, a few months may become very unpalatable," Boyles said.
He noted that a major point of opposition to the idea was that it might attract visitors from adjacent communities whose beaches are closed.
"However, if we all implemented these rules consistently and simultaneously, I believe we could largely overcome these concerns," Boyles said.
Subsequently, Santa Rosa County District 1 Commissioner Sam Parker added a related discussion to the April 23 county commission meeting.
"Our public parks are open and there is plenty of room for people to spread out on the beaches. If we limit it to our respective county residents only and have our law enforcement officers enforce that (similar to what they are doing now on our beach, just with a higher volume) I think this idea might work," Parker replied to Boyles.
Additionally, Escambia County Commissioner Doug Underhill asked Parker for a copy of his proposed action on the beaches so that he could place such on the agenda for the next Escambia County Commission's next meeting.
Parker went on to state he intends to ask his fellow commissioners to consider allowing residents to utilize Navarre Beach for exercise-related activity.
"These activities would include walking, jogging, biking, fishing, surfing, and swimming. These actions would be in line with the Governor's Executive Order. This would be in line with Volusia County, Florida where they have relaxed the prohibition of certain exercise-related activities on their beaches," Parker said.
Santa Rosa County Commissioners will discuss the matter at their 9 a.m., Thursday, April 23 meeting which will take place at the County Administrative Complex, located at 6495 Caroline Street in Milton.