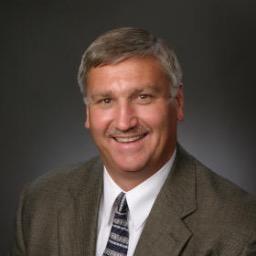 The Florida Department of Education has released its 2018-2019 district report cards and information, and Santa Rosa County School District earned an "A" score.
Nearly 70% of students scored at a Level 3 or above in math and science, 66% score Level 3 or above in English language arts and 76.9% scored Level 3 or above in social studies.
Additionally, the district's graduation rate was 88.7%.
"Santa Rosa School District is excited to celebrate our 'A' ranking," Superintendent Tim Wyrosdick told South Santa Rosa News this morning. "Our success is the result of teachers, parents and our community focusing on the successes of our students. We are proud students have mastery of a high level of academic skills and are well-prepared to enter the workforce."
Other FDOE data shows the 2018-2019 student population was 28,479 with 2,114 teachers.
Of those students, 52.1% were male and 47.9% female. The racial composition was 77.3% White; 1.5% Asian; 5% Black/African American; 7.4% Hispanic and 8.1% Multiracial.
The report also shows 42% of the district's students are considered economically disadvantaged, and 14% were students with disabilities.
Following is a listing of each school and their respective grades for the 2018-2019 school year as well as the three years prior:
| | | | | |
| --- | --- | --- | --- | --- |
| SCHOOL | 2019 | 2018 | 2017 | 2016 |
| CENTRAL SCHOOL | B | C | C | C |
| BERRYHILL ELEMENTARY SCHOOL | A | B | B | C |
| BAGDAD ELEMENTARY SCHOOL | B | C | C | C |
| CHUMUCKLA ELEMENTARY SCHOOL | A | B | A | B |
| EAST MILTON ELEMENTARY SCHOOL | B | C | C | C |
| GULF BREEZE ELEMENTARY SCHOOL | A | A | A | A |
| GULF BREEZE MIDDLE SCHOOL | A | A | A | A |
| GULF BREEZE HIGH SCHOOL | A | A | A | A |
| JAY HIGH SCHOOL | B | B | B | B |
| JAY ELEMENTARY SCHOOL | A | A | A | A |
| MILTON HIGH SCHOOL | B | B | B | B |
| PACE HIGH SCHOOL | A | B | B | B |
| W. H. RHODES ELEMENTARY SCHOOL | B | C | B | C |
| HOBBS MIDDLE SCHOOL | C | B | B | B |
| MARTIN LUTHER KING MIDDLE SCHOOL | C | C | B | C |
| HOLLEY-NAVARRE INTERMEDIATE | B | B | B | B |
| HOLLEY-NAVARRE MIDDLE SCHOOL | A | A | A | A |
| PEA RIDGE ELEMENTARY SCHOOL | B | C | B | C |
| AVALON MIDDLE SCHOOL | A | B | A | B |
| ORIOLE BEACH ELEMENTARY SCHOOL | A | A | A | A |
| BENNETT C RUSSELL ELEMENTARY SCHOOL | B | B | B | B |
| S. S. DIXON INTERMEDIATE SCHOOL | A | B | B | A |
| THOMAS L SIMS MIDDLE SCHOOL | A | A | A | A |
| WEST NAVARRE INTERMEDIATE SCHOOL | A | A | A | A |
| NAVARRE HIGH SCHOOL | A | B | B | B |
| WOODLAWN BEACH MIDDLE SCHOOL | A | B | A | A |
| SANTA ROSA VIRTUAL FRANCHISE | A | A | A | A |