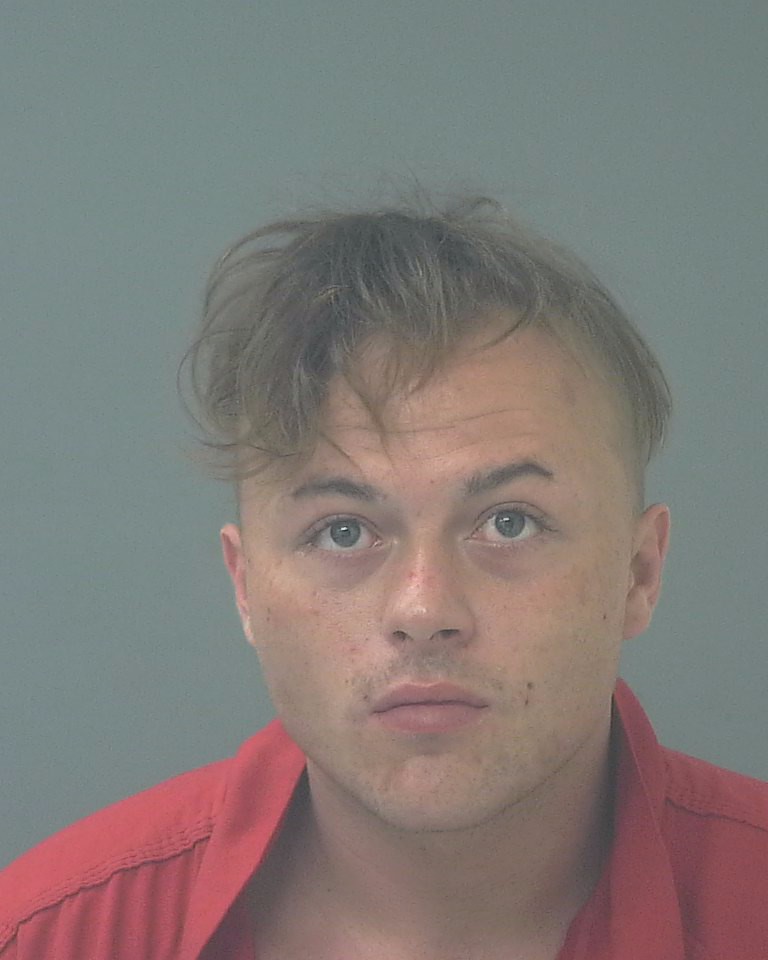 Deputies from the Santa Rosa County Sheriff's Office just after midnight on October 22 responded to 8789 John Hamm Road in East Milton in reference to a shooting incident. While en route deputies were advised through dispatch that there had been a drive-by shooting in which a female had been shot in the back.
During the course of the investigation, police learned that earlier in the night the complainant, Steve Mclendon,
stated he observed the suspect, Aubrey Funderburg, drive down his street and past his residence, located at 8789 John Hamm Road.
Steve stated that he knows Aubrey and the truck he drives and that he heard Aubrey ask him "Are you Steve" to which he replied "Yeah."
Aubrey drove past Steve's house before turning his truck around and driving back by Steve's house.
Steve and Aubrey exchanged words and entered into a verbal dispute over a dog incident that happened in the past.
Steve went back inside the residence and a short while later heard Aubrey's truck driving back up Community Circle toward his residence. He looked out the window and observed Aubrey stop the truck and raise his arm towards his house then heard about 5-6 gunshots. A female inside the residence, Christina Buie, was shot in the back during
the incident.
Aubrey and his truck, a blue GMC truck, were located at 5240 Old Oak Road in Milton. The suspect was seen
by a SRSO Deputy entering his residence and later coming back out. Aubrey then went behind his residence, and when he came back around front he was no longer wearing a white tank top. He was taken into custody.
The passenger in the suspect's truck during the shooting incident, was read his Miranda Rights and interviewed, stating the following: Aubrey drove his truck past Steve's house several times. At one point, Aubrey stopped the truck and had a verbal argument with Steve. After the verbal argument, Steve went back inside, and Aubrey drove off. A short while later, Aubrey drove back to Steve's residence, stopped the truck then drove them back to Aubrey's residence at 5240 Old Oak Road in Milton, Florida.
At the jail the suspect was read his Miranda Right and stated the following: initially he said he didn't know of a Steve on John Hamm Road. After police explained the dog incident he had with someone on that road in the past, he stated that he knew of him. He initially stated that he denied all involvement in the case. He stated that he went to a friend's house and then came back home where he stayed the rest of the night.
After police explained what had been stated about him being the shooter, he stated that was a lie and (REDACTED) was the one who fired the gun at Steve's residence. Aubrey stated he told him to ditch the gun behind his house. He stated he could show me where the revolver was if given the chance. When further questioned, the suspect accused the interviewing deputy of making up lies and was trying to change the story and requested a lawyer.
A search warrant for the residence located at 5240 Old Oak Road was signed by The Honorable Judge Robert Hilliard.
Subsequently, a cylinder from a .22 caliber revolver was located behind Aubrey's residence. There were 6 fired shell casings still inside the cylinder. There was one live round still inside the cylinder.
A criminal history check was conducted, which revealed that Aubrey had a felony conviction.
Based on the investigation, eye witness testimony and Steve's eye witness testimony, Aubrey was placed under arrest
for aggravated battery with a deadly weapon, shooting into or throwing deadly missiles into an occupied dwelling, and possession of a firearm/ammunition by a convicted felon.