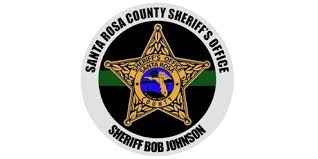 Deputies with the Santa Rosa County Sheriff's Office on March 1 responded to an address on Causey Street in Milton, reference to three escaped juveniles from Walton County Department of Juvenile Justice. Dispatch also advised the juveniles were possibly in a stolen gold or tan Dodge truck and armed with a handgun.
Deputies approached the area and located a Dodge truck attempting to speed away from the area. A Deputy located Franklin Banegas (16 years of age) on foot where he was observed throwing a firearm on the ground. Deputies took Banegas into custody.
After the stolen vehicle fled the area, a Deputy deployed spike strips which effectively stopped the vehicle. The two remaining suspects exited the vehicle and Dalarian Macks (16 years of age) was taken into custody with the assistance of an SRSO K-9. At approximately 3:45 am, the last remaining escapee, Santonio Allen (15 years of age) was taken into custody at a residence.
All three escaped juveniles were subsequently taken to the Santa Rosa County Jail. Additional charges forthcoming.