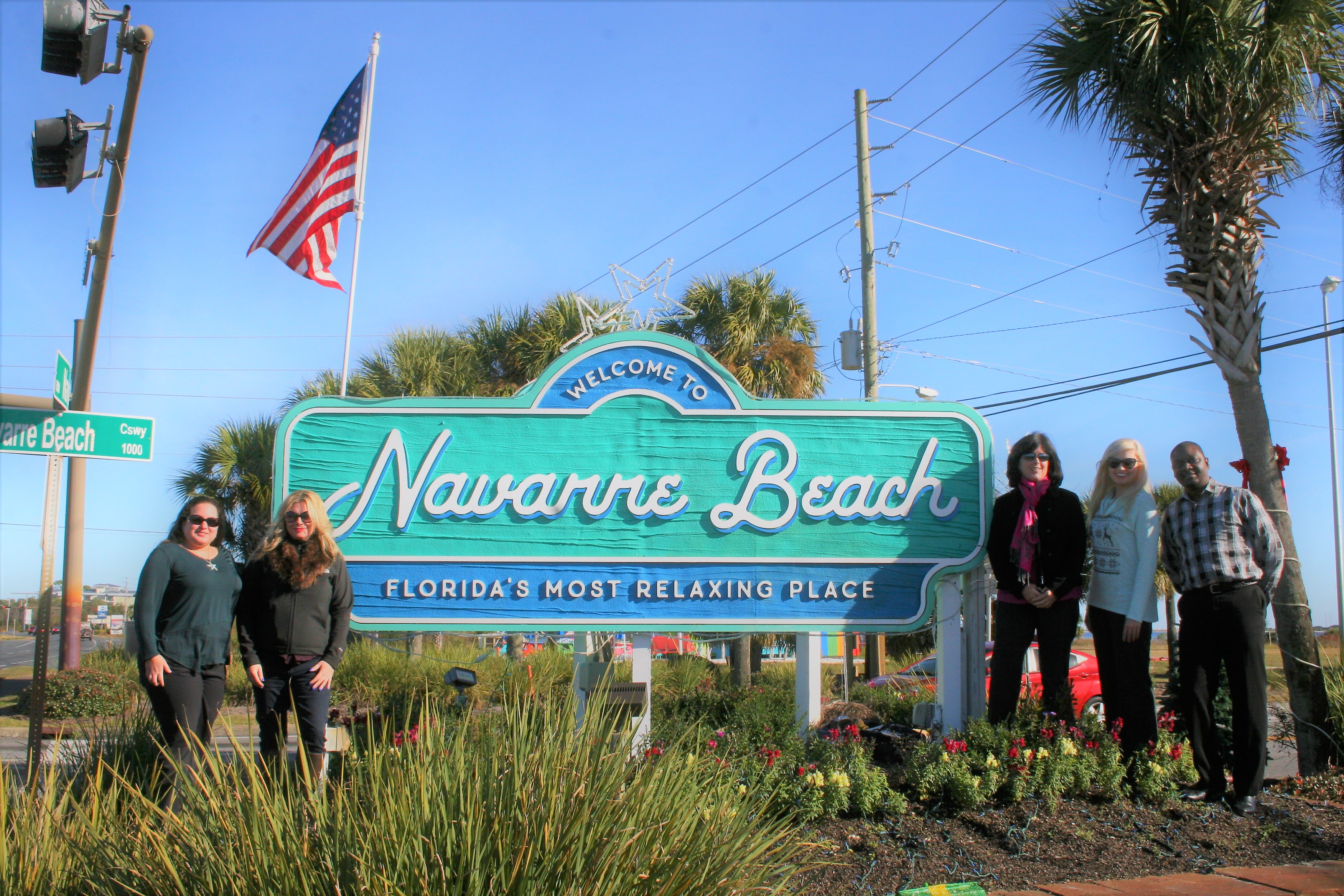 Santa Rosa County Tourist Development Staff pictured left to right: Nicole Dees, Julie Morgan, Linda Tutt, Monica McBrien and Al Wilson.
The latest Santa Rosa County tourist tax revenue report was released this week, and it shows a 20-percent spike in December — compared to the same month in 2016. Overall, the county had a record-breaking year, topping $2.8 million any way you slice it.
"Tourism is alive and well in Santa Rosa County. Looking forward for this increase to continue in 2018," said Liz Horton, the outgoing chairwoman of the county's tourist development council and a business development representative with ResortQuest by Wyndham Vacation Rentals.
Revenues from January through December 2016 totaled $2,448,702.21. During that same period in 2017, the total was $2,866,950 — the highest ever for the county.
"We are experiencing record-breaking numbers and continue to market our destination to our target markets but also our very important emerging markets," Santa Rosa County Tourism Director Julie Morgan told South Santa Rosa News on Wednesday.
The county's fiscal year runs from October through September, and tourism tax revenues during that time frame also topped $2.8 million — up from $2.4 million in 2016 and $2.18 million in 2015.
Additionally, on February 20, Santa Rosa's Tourist Development Office's "Florida's Most Relaxing Place" marketing campaign, which was launched in April 2017, will be presented a silver 2017 Hospitality Sales & Marketing Association International Adrian Award at the HSMAI awards ceremony in New York City.
"This award is a prestigious honor," said Tourist Development Director Julie Morgan, pointing out that the Adrian Awards are widely regarded as the Oscars of travel, hospitality and entertainment marketing
Santa Rosa County contracted with Paradise Advertising for the destination marketing of the county in 2016, and representatives from that agency will accepting the award on behalf of the county at the ceremony.