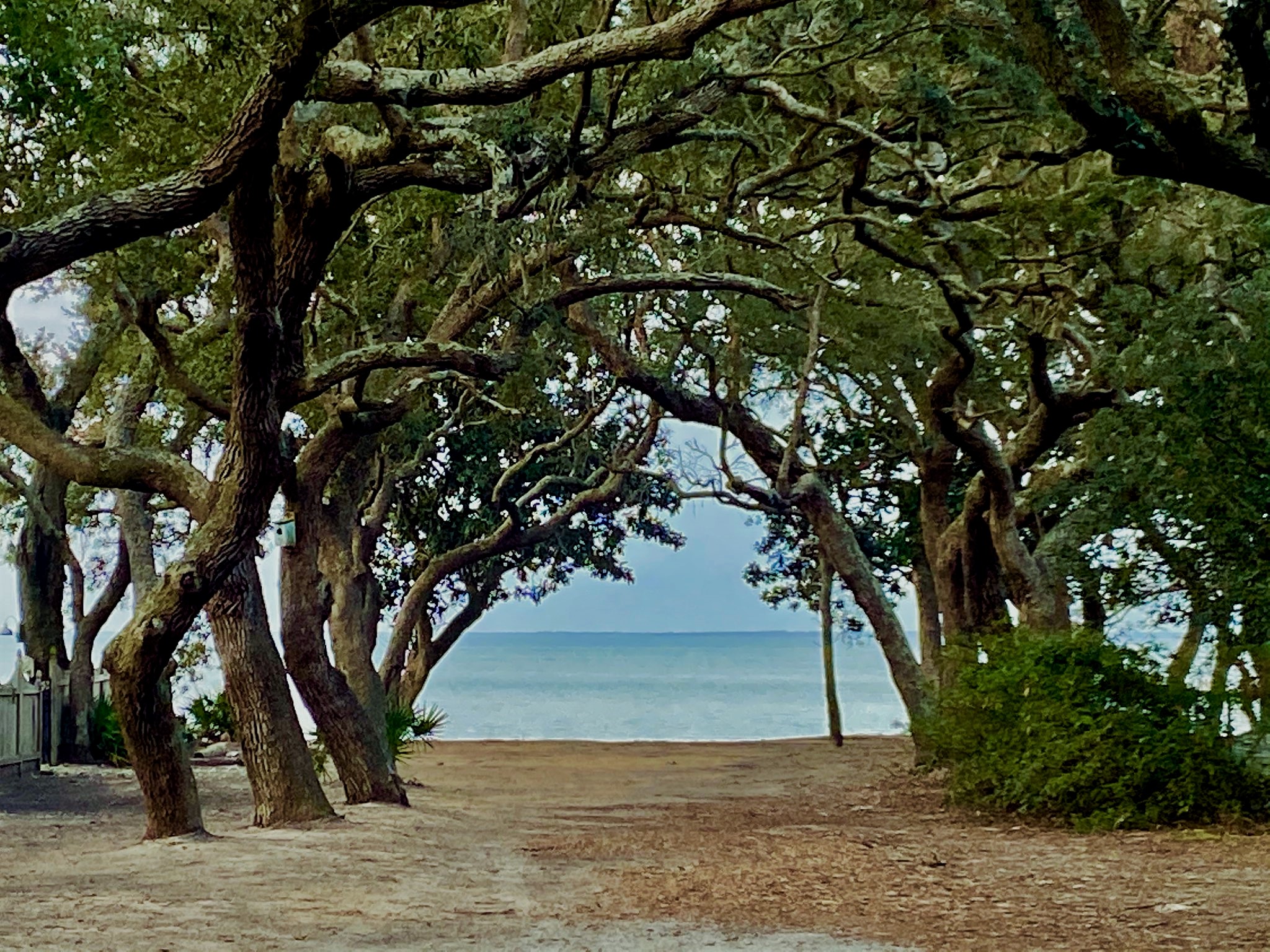 An unmarked public waterfront access on Hickory Shores Boulevard in Gulf Breeze. Photo by Romi White.
Santa Rosa County owns hundreds of unmarked waterfront acres, including easements and parks – some of which are not only not excluded from the county park's webpage but also not labeled as owned by the county on the Property Appraiser's website.
District 3 Commissioner James Calkins wants to change that.
Calkins, during the board's February 4 meeting, told staff he wants the county park's map updated to include all useable public waterfront accesses, such as the recently reopened Holley Point Road Boat Ramp.
Calkins also wants signage erected at the waterfront accesses and properties to identify them as public land. He believes signage might help prevent adjacent homeowners from discouraging public use or using the public property as their own.
Sandra Wyatt-Pittelko, who has lived near Holley Point Boat Ramp since 1971, told commissioners an adjacent property owner is "rude" to neighbors who use that public access.
But unwelcoming adjacent landowners doesn't seem to be a problem singular to the Holley Point public access. Multiple readers have reached out to South Santa Rosa News to relay similar encounters. One gentleman who resides on Bay Street reported that a neighbor placed cones in the right of way, attempting to block access for others.
Tammy Simmons, a longtime county employee who oversees county facilities, said when she first came to work for the parks department she noticed some county-owned parcels and easements were not labeled or not designated as parks with the Property Appraiser's Office. Simmons said she was told to provide a list and updates would be made. However, she reports that was never done due to more pressing job obligations.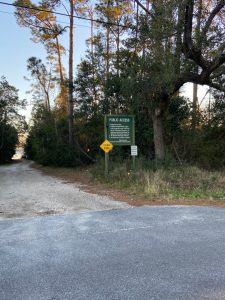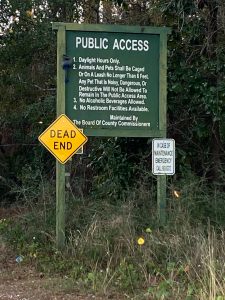 Some public waterfront accesses are clearly marked with signage, but many are not. Photo by Romi White.
So far, South Santa Rosa News has confirmed the following unmarked and/or unlabeled county-owned waterfront properties:
Alpine Beach Park, a roughly quarter-acre park on Santa Rosa Sound located on Newport Street in Navarre;
Magnolia Manor Park, a 0.55-acre waterfront access located northwest of the intersection of Magnolia Manor Drive and Sandy Bluff Drive West in Gulf Breeze
Three East Bay public accesses on Hickory Shores Boulevard in Gulf Breeze (on the north side of the intersections of New Hope Road, Mohawk Trail and Beechwood Drive);
Two public accesses on Bay Street in Gulf Breeze – a 0.22-acre parcel between 3225 and 3229 Bay Street; acreage at 2773 Bay Street (locked gate leftover from when equipment was stored during construction of a drainage ditch on the east side of parcel)
A 0.52-acre wooded lot between 5936 and 5938 East Bay Boulevard in Navarre (presently the property is being used, possibly by adjacent property owners, for storing materials, which are blocking the path to the bay)
At least six Intracoastal Waterway county-owned accesses on Soundside Drive in Gulf Breeze:

0.4-acre access on Soundside Drive at Nantahala Beach Road
0.32-acre access between 5145 and 5153 Soundside Drive
0.36-acre access between 4861 and 4901 Soundside Drive
0.5-acre access between 4805 Soundside Drive and 4759 Chinquapin Drive
1.0-acre wooded waterfront park between 5275 and 5283 Soundside Drive (near Woodland Beach Boat Ramp)
Additionally, the county owns larger waterfront tracts which do not have signage indicating they are public lands:
582 acres the county purchased in 1999 for $1.52 million on Blackwater River and Cooper Basin in East Milton, adjacent to the county fairgrounds, including a roughly 280-acre parcel which will be part of the future 87 Connector Road;
Several large parcels located on Santa Rosa Sound north of White Sands Boulevard and Gulf Boulevard on Navarre Beach and one public access between Sandcastle Townhomes and Buena Vida Townhomes.
"I wasn't aware some of these waterfront accesses existed before the Holley Point Boat Ramp issue surfaced," said Calkins. "We need to make the public aware of these unknown waterfront beaches and accesses."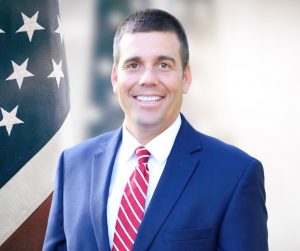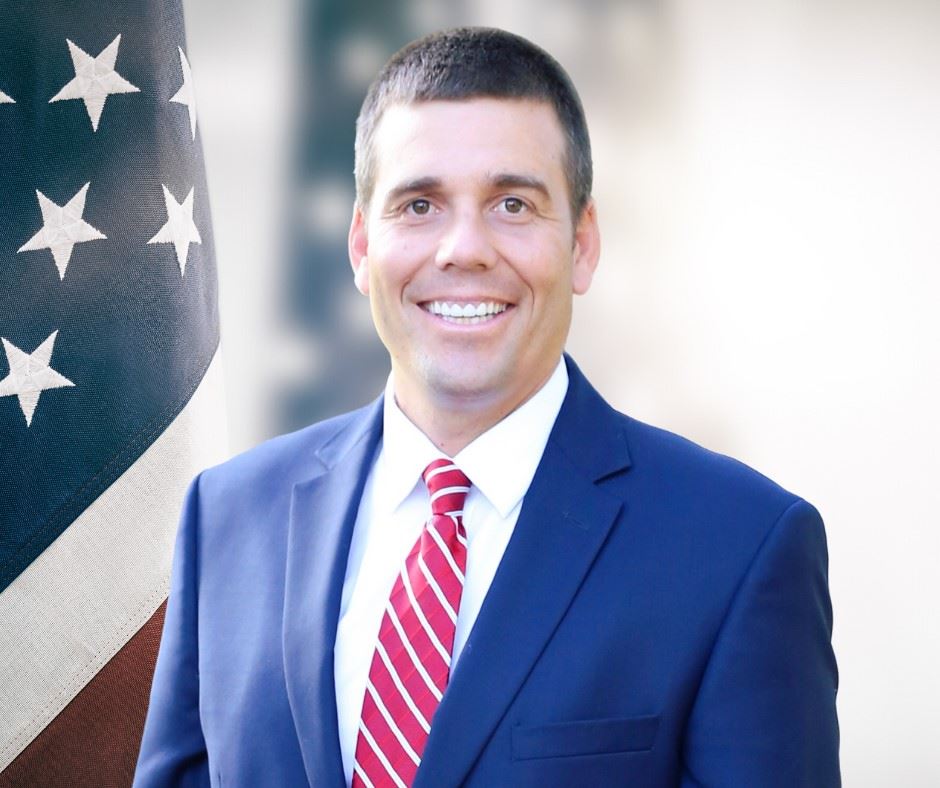 Calkins also said he supports designating one of the larger waterfront areas on Navarre Beach as a dog park.
"For years our citizens have been asking the county for a dog park on the beach," Calkins said. "Pensacola Beach has one, and I believe it's a non-invasive use of county-owned waterfront which isn't currently being used," Calkins said.