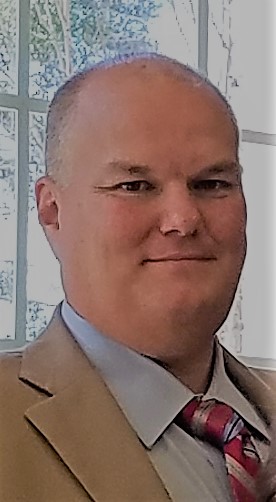 Santa Rosa County Superintendent of Schools Tim Wyrosdick has stated his intent not to seek re-election in 2020, and the first candidate has stepped up to enter that race. David Gunter, the district's director for labor relations and compliance, pre-filed this afternoon.
"I am dedicated to the development and implementation of enthusiastic and dynamic teaching as a means of creating and nurturing a lifelong love of learning in students," Gunter said. "All students need to know they have a future and be provided multiple pathways to success in attaining their goals. Today's diverse learners need great leaders to facilitate engaging and relative lessons. I will tirelessly strive to serve the students, parents and stakeholders through the schools by making the schools a focal point of every community."
Gunter has worked for the district for 18 years, serving in his current role since 2015. Prior to that he was Director of Middles Schools from 2013-2015 and Principal of King Middle School from 2008-2013. He served as KMS' assistant principal from 2006-2008 and previous to that he was Dean of Students at Hobbs Middle School.
During his tenure he has earned several awards, including: Innovative Technology Principal of the Year, Middle School Principal of the Year, and Rookie of the Year as a teacher at Woodlawn Beach Middle School.
He holds two Masters degrees from Troy State University for Educational Leadership and Human Resources Management. He also earned a Bachelors of Science in Human Resources Management from Auburn University.
Additionally, Gunter has served as President and Vice President of the Santa Rosa County Association of School Administrators and Northwest Regional Director for the Florida Association of Secondary School Principals, working with educational leaders from across the state to communicate the needs of public education to state representatives and senators during annual legislative sessions.
Gunter, who pre-filed as a Republican candidate, has also been involved with the Santa Rosa County Republican Executive Committee.
He and his wife, Rita, have two children, Maryanne and Canon, and reside in Milton. Gunter is the son-in-law of former First Judicial Circuit State Attorney Curtis Golden, the longest serving State Attorney in Florida's history.