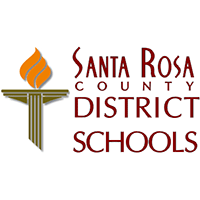 Santa Rosa County District Schools will conduct electronic surveys and host a series of meetings in November to solicit public input toward the development of a strategic plan for 2022-2027.
The district will be seeking input from parents, students, employees and the community, per SRSCD.
Links to the online survey will be distributed later this month. The survey will also be available October 11-22 via school webpages. Survey results will be available on the district's website following analysis.
The town hall meetings are scheduled as follows:
6-8 p.m., Monday, Nov. 8 at Pace High, located at 4065 Norris Rd;
6-8 p.m., Tuesday, Nov. 9 at Navarre High, located at 8600 High School Blvd;
6-8 p.m., Wednesday, Nov. 10 at Gulf Breeze High, located at 675 Gulf Breeze Pkwy;
6-8 p.m., Monday, Nov. 15 at Milton High, located at 5445 Stewart Street;
6-8 p.m., Tuesday, Nov. 1 at Jay High, located at 13863 S. Alabama Street.
The November 1 town hall will accommodate attendees for Central School in the auditorium and Jay schools in the cafeteria.