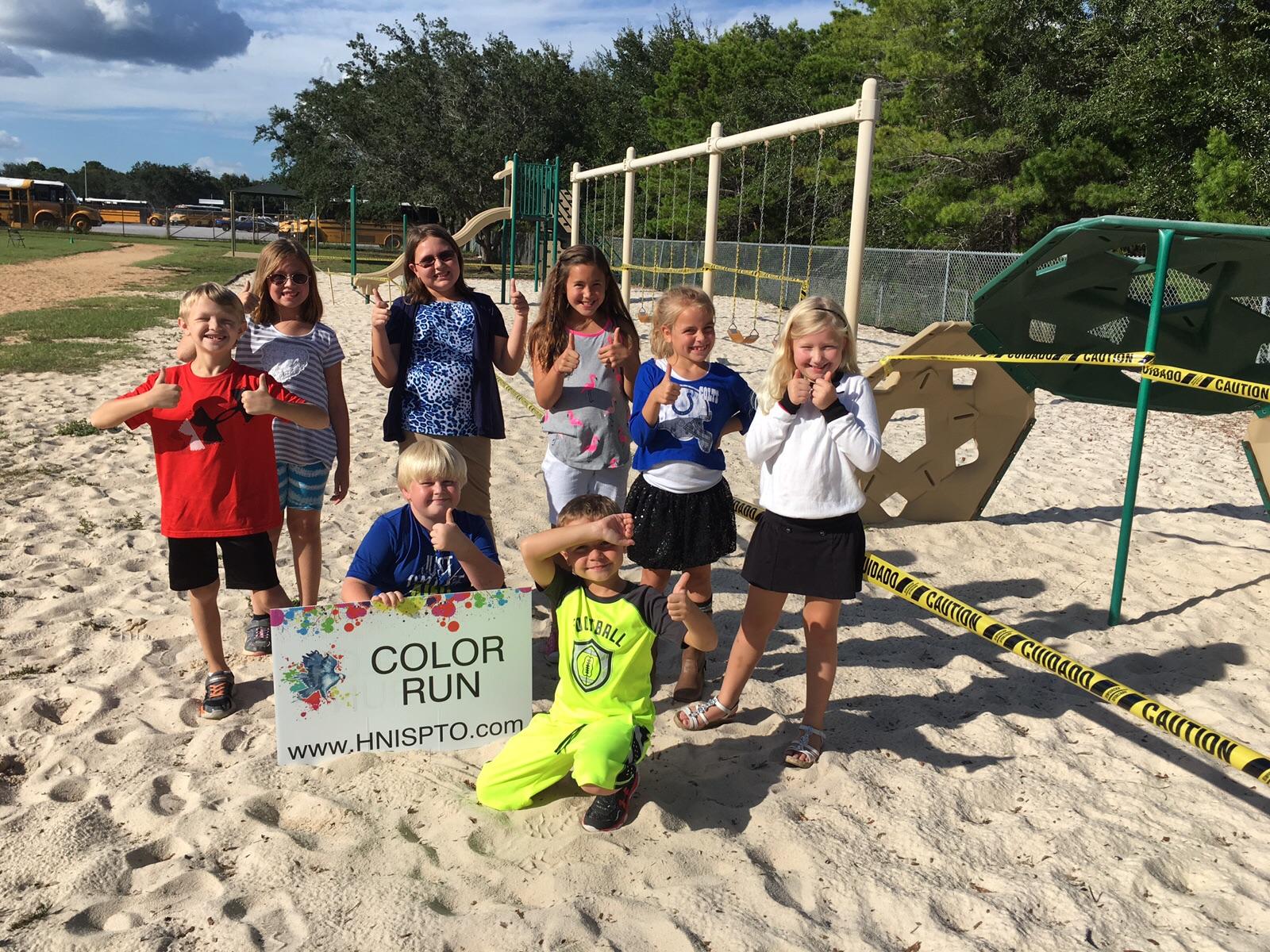 News about the closure of Holley-Navarre Intermediate School's playground spread Monday on social media — along with some misinformation.
HNIS Principal Beth Mosley confirms the playground has been temporarily closed following a routine inspection.
But Assistant Superintendent of Schools Joey Harrell said reports that the playground is "condemned" are not true.
Harrell said as per state statute annual inspections of district school playgrounds are conducted by state-certified inspectors.
And during this year's routine inspection, it was recommended HNIS playground's sand base be replaced with "some type of mulch" or another base along with a ramp to make it handicap accessible.
"There are also screws that secure the swing to the metal poles on the swing set. The screws can only have two threads showing, and they are showing more than that. So we are having to come back and adjust that to reduce length of screws so that they are in compliance," Harrell said.
According to Harrell,  the district is trying to get work completed "as soon as possible" and the district's maintenance staff can perform most of the work.
Mosley said that for the safety of the students the playground is currently not being utilized until such upgrades are made.
And although there isn't a timeline yet for the repairs, she said the school is monitoring progress toward that end.
Some reports on social media had also indicated the existing playground's upgrades were falling on the shoulders of the the school's Parent Teacher Organization (PTO).
However, PTO President Keri Pitzer said the group had previously planned to purchase new equipment for the school because there are presently 46 classes so only two classes at a time were able to use the existing playground.
Pitzer said Wednesday that the PTO would also step in and assist if it is determined it would be beneficial to replace some of the existing equipment.
Mosley called the PTO a "lifeline" for helping bridge the gap between the budget and the needs of the school, which has a growing student population.
Pitzer said PTO hopes to raise a total $150,000 this year to not only buy new or enhance playground equipment but also increase the number of computers at the school.
Toward that end, the PTO is hosting their major fundraiser, a 5K color run, next month.
"We want to help meet the financial needs so the staff can focus on education," Pitzer said.
WANT TO HELP?
Sign up to participate in or sponsor the upcoming HNIS PTO Color Run on Saturday, Oct. 1. Visit www.HNISPTO.com or call the school at 936-6020 for more information.