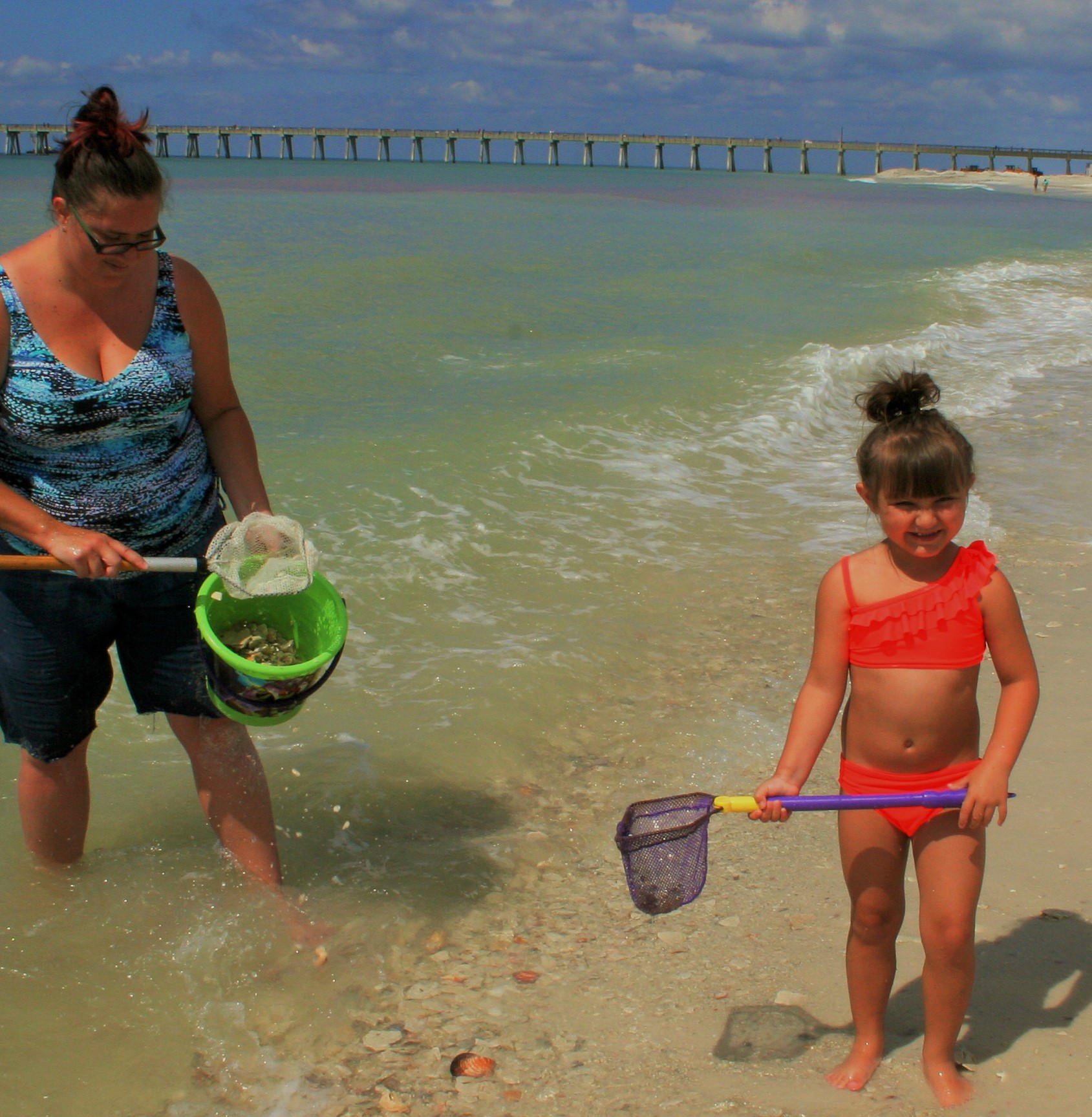 Navarre resident Heather Schultz and her niece, Joslyn, collected shells Wednesday at Navarre Beach
Photo by Romi White
The Navarre Beach renourishment project is harvesting more than one million cubic yards of sand from an offshore site and has brought forth a bounty of sea shells at the shoreline.
Navarre Beach Utilities Supervisor Terry Wallace reports crews have more than doubled the shoreline surrounding Navarre Beach Fishing Pier and that area should be reopened for public access by this weekend.
According to Wallace, this weekend crews will continue progressing eastward in Navarre Beach Marine Park, which will be a prime spot for shell hunting.
Beachgoers on a quest to find shells should be able to park their vehicles at one of that park's pavilions and access the shoreline.
But Wallace said it's crucial to respect "hard hat" work boundaries marked off by orange fencing.
Workers suggest searching for shells just outside those marked boundaries and in front of the sand pumping distribution pipeline discharge.
In addition to picking through the plentiful shells littering the wrack line left by the tide, local residents and tourists this week have been using nets at the water's edge to gather up shells which are not often seen on our beaches.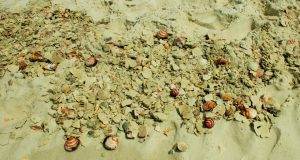 And starfish are also being frequently found (yes, this one picked up yesterday was returned to the water).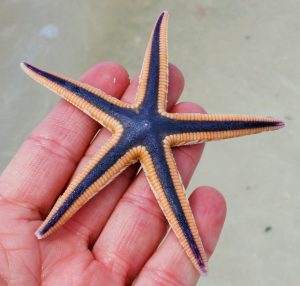 Additionally, birds are also flocking to the front of the sand pumping distribution pipeline, where clams and other food sources abound.
Local photographer Jeff Waldorff also recommends searching for shells after a north wind blows because it often exposes shells buried under sand.
Happy hunting!