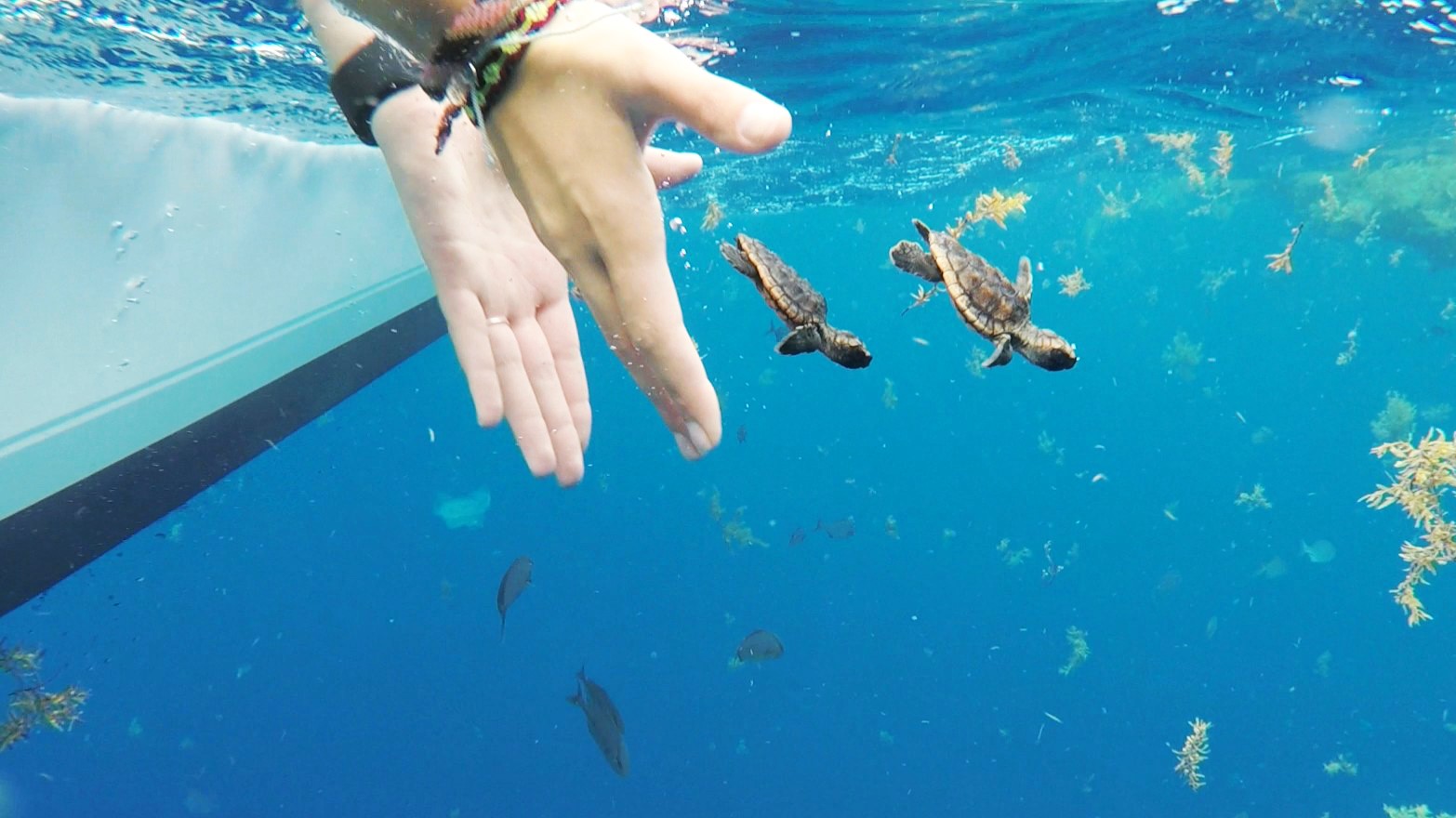 Fort Walton Beach, FL. – The Gulfarium C.A.R.E. Center teamed up with local freediving company, Benthic Ocean Sports to successfully release 131 loggerhead sea turtle hatchlings on Tuesday morning, September 14th, 2021.
It was a cloudy morning as the C.A.R.E. Center and Mike Pooler from Benthic Ocean Sports set out for a long offshore boat ride, searching for weedlines to release the loggerhead hatchlings. The hatchlings arrived at the center following the severe weather caused by Hurricane Ida. They were taken care of by the C.A.R.E. Center team until the Gulf of Mexico conditions were more favorable and weedlines were present.
"Giving these hatchlings a second chance at survival is a great feeling," states Tabitha Siegfried, Stranding Coordinator at the Gulfarium C.A.R.E. Center. "It is estimated that only 1 in 1,000 hatchlings will survive to adulthood; so being able to get them offshore and into the ideal habitat for their life stage following the storm was so important."
If you see a sea turtle in distress, injured, or deceased please report it to Florida Fish and Wildlife Conservation Commission immediately at 1-888-404-FWCC (1-888-404-3922).
Follow the C.A.R.E. Center on Facebook to learn more about sea turtles and the center's rehabilitation efforts.
The Gulfarium CARE Foundation, a 501(c)(3) non-profit, is proud to act as a beacon for coastal conservation through marine animal rescue and rehabilitation. Donations are tax-deductible and can be made online on the C.A.R.E. Center's page.