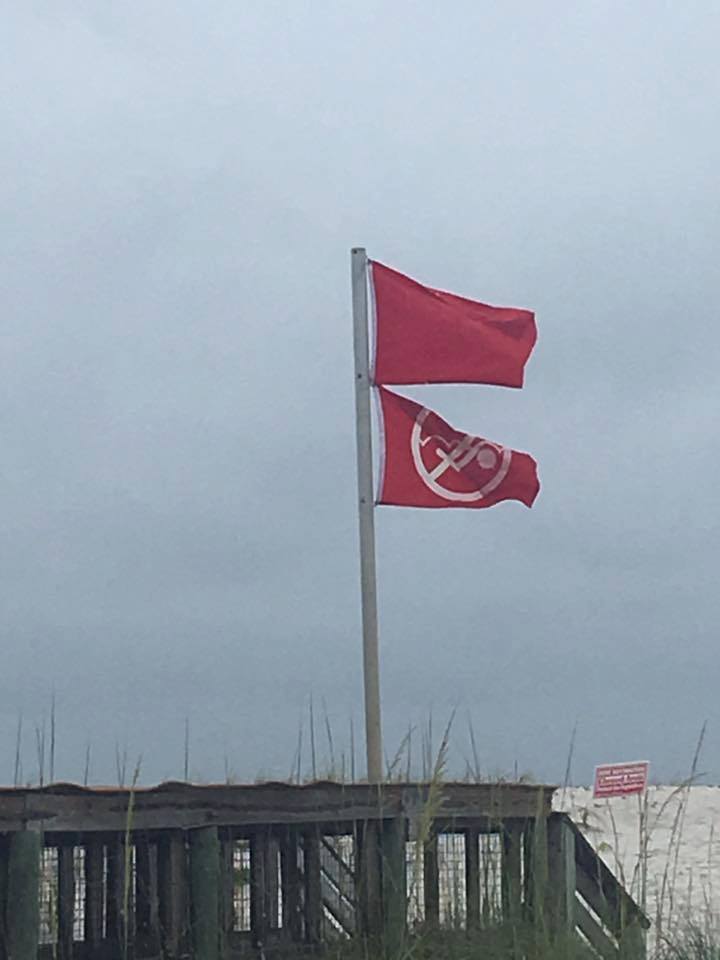 Navarre Beach Fire Chief Danny Fureigh reports the search continues for a man who entered the Gulf of Mexico during double red flag conditions this morning and didn't re-emerge.
Witnesses around 9:30 a.m. reported they saw a man enter the water roughly one-quarter mile east of the pier but didn't see him return to the beach.
Fureigh reminds beachgoers that double red flag conditions mean the water is closed.
"Please stay out of the water," Fureigh cautions.
According to Fureigh, lifeguards and first responders are regularly combing the beach, searching the water for any sign of the missing man.