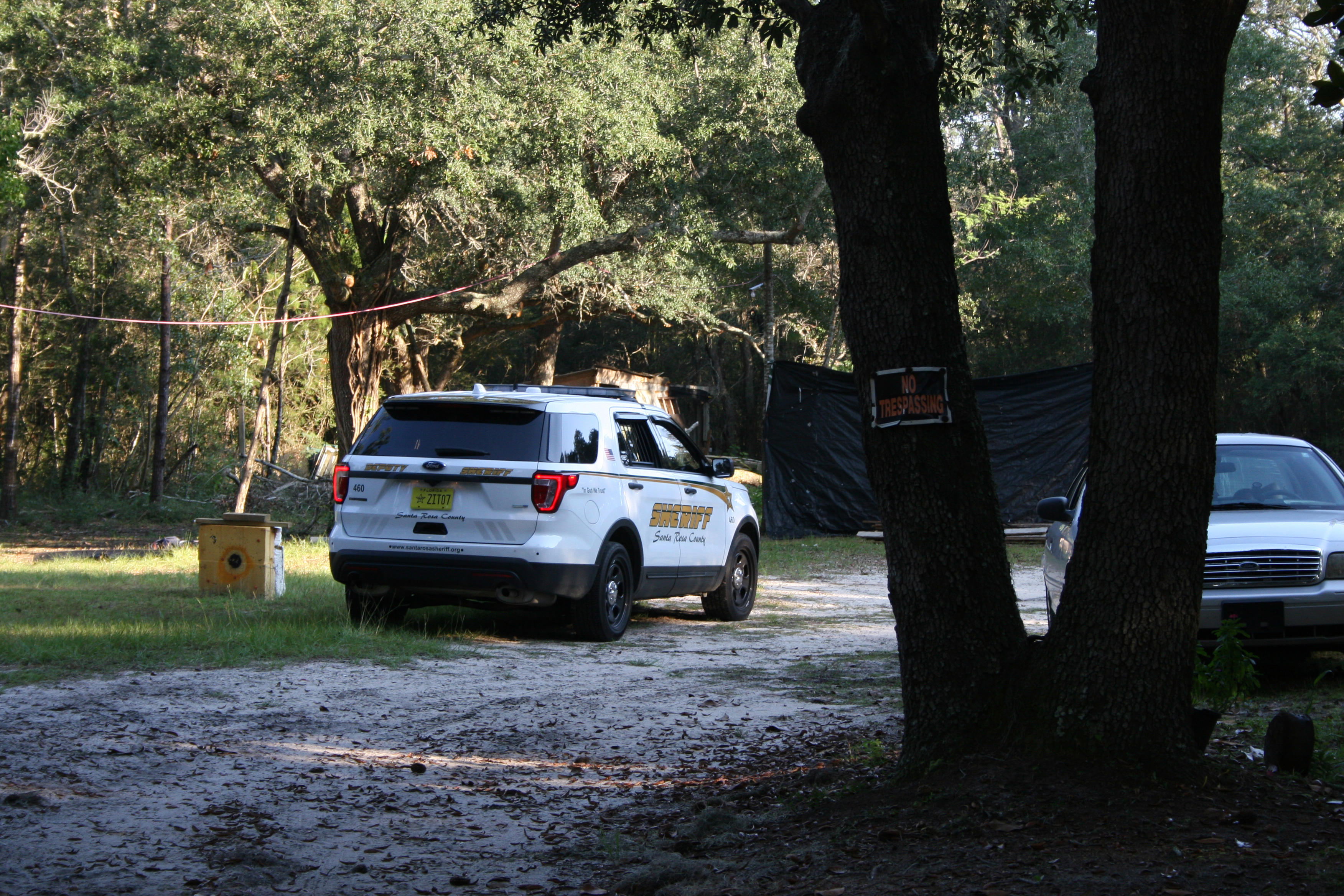 The Santa Rosa County Sheriff's Department earlier this morning executed a search warrant in the Holley community on Hwy. 87 S, shutting down the northbound lane of the road for a brief period of time.
The warrant was executed at 3280 Hwy. 87 S on a roughly 1.8-acre parcel owned by Miguel and Lucilma Santana. The couple bought the property in June of this year.
SRSO Spokesman Sgt. Rich Aloy was unable to disclose further details to South Santa Rosa News since the search was still underway around 8:30 a.m.
More details will be posted as they become available.