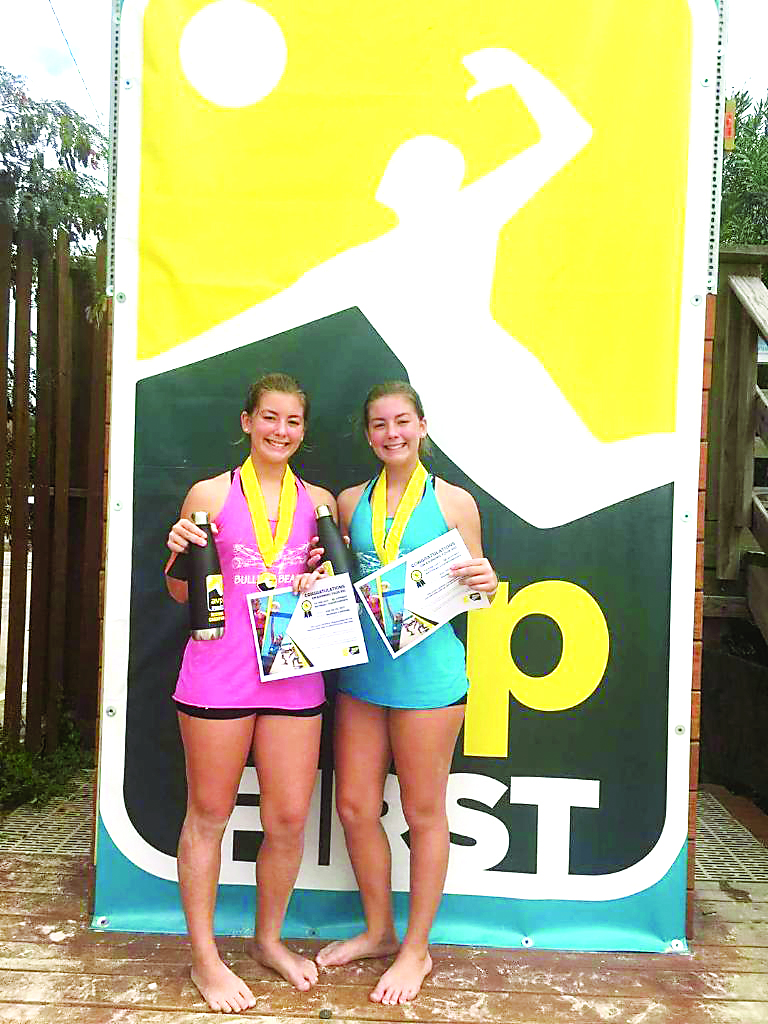 After qualifying at a recent tournament, local twins Makenzie and Makaela Weathers are heading to California to play in an Association of Volleyball Professionals First volleyball tournament.
The sisters are freshmen at Navarre High School and have been coached by Judd Smith, who started a local youth volleyball program at Navarre Beach Fishing Pier about two years ago with the help of his girlfriend, Kim Larson.
"I am super proud of these two. Their hard work and dedication has been amazing. I can't believe how far they've come in such a short period of time," Smith said, noting the girls are the first ones to show up and the last ones to leave practices.
"We show up every day for pick-up games but actually train two times a week with Judd and Kim," Makenzie said.
The girls played indoor volleyball for about seven years while their father, Brian, was stationed in Hawaii. He was transferred to Florida a couple of years ago, when the family relocated to Navarre.
"My husband and I are so proud of the girls' hard work, passion and dedication," said mom Amber, who pointed out that not only had Judd and Kim helped but that David Culpepper and Sue Walcob also helped train the girls.
According to Amber, the girls were only familiar with indoor volleyball before moving to the area and playing beach volleyball. "Thanks to training and pick-up games they have come a long way in just two short years."
Amber said they're working toward a goal of playing beach volleyball in college and the Olympics.
The AVPFirst Volleyball Tournament will run from July 20-23 in Hermosa, Calif.